A few days ago, I walked down my very long driveway to get my newspaper. The walk down the drive and back is about 1500 steps which is a very good start towards my goal of 20,000 steps a day, a goal that motivates and drives me to always keep moving for better health and longevity.
But this day, as I walked, I was thinking about what I said in my last blog, about how most of us humans take so much of the good stuff in our lives for granted. That simple thought led me to begin making a list in my mind of things I am so grateful for but then I began to notice how many things on my mental list were things that I was totally taking for granted! So, I decided I should write them down and take a look at that list at least once a week and push myself to take time to appreciate the wonderful things in my life.
When I got back to the house, I began my list. Doing this simple little exercise has been a great motivator and has begun to make me more at ease with life.  I would encourage you to make your own list of 10, 15 or more things you want to better appreciate in your life and review them regularly. Constantly renew your vows to appreciate those great things in your life and not take them for granted.
Please, go ahead and do it and you'll see how much it can enhance your life. And yes, why don't you and I encourage our family and friends to do the same thing and spread the word. This is just another way of paying good stuff forward.
Here is the list of things that I do so much appreciate, and many times take for granted:
My darling, kind, energetic and loving wife.
My super wonderful kids and grandkids— there's not a bad one in the bunch.
My good and consistent health and the many people that dedicate their lives to be great doctors, surgeons and inventors of great medicines that help cure so many things.
My fairly good game of tennis at age 74.
My warm and supportive friends (especially the ones that let me beat them in tennis, ho ho!)
Living in a great, free country that provides so many opportunities for growth and prosperity.
My many great mentors that have enhanced my life–both in person and through some great books.
The many very smart and hardworking inventors that have given us everything fromautomobiles to jet airplanes to heaters, air conditioners, and so many electronic products.
My FitBit, a great invention that can give people great health and longer lives, that counts my steps and has motivated me to keep moving.
An absolutely gorgeous sunset or star-studded sky.
My great opportunities to travel the world and how easy it is with today's jet's, great hotels, guides, and services. Plus, the convenience of cell phones and computers to check up on the kids.
The great, super safe pilots and operators of machines of all types.
All that great music out there that motivates and inspires so many of us.
My many wonderful financial opportunities and all the ambitious, energetic help and assistance I've had from employees and partners.
I've probably left off other things I don't appreciate enough…but I think this is a good start for me to work on.  And I did go out of my way to begin by telling my wonderful wife how much I do sincerely appreciate her. I do hope my little list idea will push you a bit to start your own list and feel the same increased satisfaction for life and living as it has for me.
Continuing from my last blog on "visualization of the future", someone pointed out that a man becomes what he thinks about all day, or as it says in Proverbs 23:7, "For as he thinketh in his heart so is he." If you, for example are aiming at someday owning a hundred apartment or rental units, or a few small shopping centers, or want to achieve a certain net worth within a given time frame, you make that vision definite and well-focused, running it through your mind every day. You then work backwards from that ultimate big vision to the present time, locking in what must be done to end up in that future position and, if you do, then you will almost certainly succeed.
A great example of clear, concise visualization was portrayed in the old classic 1977 movie, Rocky, which was a story inspired by the boxer, Chuck Wepner. As you probably remember, Rocky was a boxer who, after much preparation, finished a fifteen-round fight with a world heavyweight champion. Once he had that goal locked in his mind, nothing could stop him, and nothing did. I'm sure if he'd set the goal of winning that fight he probably would have ended up doing so.
It is totally possible for anyone to meet their objective if that same mindset of determination and dedication that Rocky used was to be applied. He looked into his own future, saw what was possible then made it reality with a huge, unbendable mindset and, of course, a huge amount of hard, hard work!
Visualizing our own future can, and does, serve us well if we set our minds on things that are good for us. Looking into the future can even keep us alive. I'll never forget the near tragic story of the plane crash in the Andes and that hero of a guy by the name Nando Parado. He not only saved himself, he also saved many others by keeping his mind focused on the future.
The book Survive details how, after the crash in the snow-covered Andes, with practically no provisions, these surviving athletes were able to stay alive for 2 months. This was accomplished largely through the efforts of Nando who had the ability to visualize the future, and even finally walked and crawled for many, many miles over the frozen ground and steep hills and mountains to finally reach civilization and save his team mates. He was able to do this almost impossible task because he didn't stop visualizing the future, even when the future was only a few yards away such as his next rock, snowbank or hunk of ice that he had made his next goal on the way to save himself and the others.
Future thinking and visualization really can save your life as well as totally enhance every part of the life that you choose.
First of all, is it really possible to see your financial future, or even into the future, in any part of your life? I do strongly think the answer is a big fat YES! "Future looking" certainly has seemed to work for me. When I was young, I visualized myself making tons of money. I wanted to make my first million by age 30 and it all worked out, even bigger and better than I visualized.  Here's how I went about it.
First, I began visualizing the end–my final goal and objective. With a very clear precise vision there is hardly a person, organization, or circumstance that can stop you from achieving what you have clearly set in your mind's vision.
The real trick to making this work is in your ability to clearly visualize that future outcome. This takes deep insight and discernment. Unfortunately, most of us are not encouraged to use our imagination adequately. Consequently, the art of visualizing with imagination is not as developed as it should be or could be. With effort, however, we can start the subconscious motors and keep them running for our own huge financial benefit. Also, that thing that I wrote about in my last two blogs called "brain blinks" will likely kick in more often and lead you to great things.
Many so-called sophisticated people scoff at the value of this little exercise. But if used in the proper context and with intelligent control, the result can be powerful and very rewarding. My experience is that when a person uses their imagination to visualize the final results in sufficient detail, they can actually see into their future and, so, with a step by step plan, those final results can be reached.
So, here is what you need to do. Focusing on your ultimate objective, lock it into your memory, then work backward from that future goal to your present circumstance. In other words, you mentally think through each step necessary to achieve that particular objective.
Additionally, it is imperative to write down each step and all the plans that are necessary for you to accomplish your goal. Put this down on paper, in your phone, or in a computer as a permanent document, and be sure to put down a time line for each step. Then work hard to stay on task and on time. However, if your miss some of your time deadlines, don't beat yourself up – forgive yourself. Nobody is perfect. Just move on and move forward with your plans.
Spending time to look very hard into your future can pay huge financial dividends but remember, this brain exercise is certainly not limited to money. It can just as easily and effectively be used with sports, public speaking, acting, performing, writing etc. Just about any part of your life can be greatly enhanced by using that wonderful, powerful, and almost magical thing we call the human brain. Let's all remember that and cement it deep into our heads and go do it.
P.S. You might want to share this with a few younger people inasmuch as they have so much life in front of them and this financial advice could make them many, many millions of dollars since they have so much time!
Wright Thurston is long time trusted friend who credits me with getting him get started in Real Estate, Speaking, & Advertising. To quote Wright, "Mark Haroldsen, my first Real Estate mentor, and his book, changed my life forever! Mark has helped me personally earn over $40 Million since he first began coaching me!"
So I am very excited to see him in Salt Lake City next month with a great "Power Summit". I have asked Wright if a few of my best blog readers could attend his upcoming event for Free! Wright said "Yes!" but indicated the event was nearly sold out.
**If you act immediately, the first fifteen of my blog readers to register below will receive everything at no cost. You must promise me however that you tell no one of this offer since others attending have paid a lot of money to attend. This is just for you. Sorry but there are not enough seats for you to bring a guest. Just ignore that on the registration page.**
Please do mention you were invited & referred by me. In the space that asks who invited you, write: Mark O Haroldsen
I look forward to seeing you there!
I am very happy to announce our 2nd International Power Summit. Last year's training event was a huge success and my clients worldwide have request that we do it again in 2018. As promised, I will always make you aware of my VIP events, no matter where in the world they occur.
As a client, admission to the International Power Summit was one of many bonuses you received when becoming a student of mine. As an attendee, you will receive all eleven (11+) of the VIP bonuses, listed on the website, at "no additional cost!"  (including a massage, refreshments, autographed collectible materials, photos with my mentors, etc.) To learn more, just click on the link below:
www.PeakPerformanceWealthBuilders.com
**This year's Power Summit will be totally unique! At least five of my "personal mentors" will be there for you to meet and mingle with. That's right! The same experts who helped me become financially successful via:
1) Real Estate
2) Free & Discounted Travel
3) Collectibles
4) Legal & Asset Protection
5) Bitcoin & Other Crypto Currencies
6) And more…
I promise you will be thrilled with the amazing new, update strategies & information that will be taught at this conference. Each of my "mentors" will share their proven, step by step guidelines for success. Ask yourself: How many mentors do you currently have helping you?
Due to the limited seating at our Five (5) Diamond rated Hotel, please register immediately while the space & VIP packages are still available.
You can easily register or learn more about our Power Summit online at:
www.PeakPerformanceWealthBuilders.com
The International Power Summit will be held on:
Friday, April 6th and Saturday, April 7th
8:00 am to 6:00 pm each day
Grand America Hotel, 555 South Main Street, Salt Lake City, 84111
**By conducting this in my hometown, you will able to meet my wife, family, and see many valuable treasures that are part of our collections. I realize you are busy but do whatever it takes to be part of our International Power Summit. Please act before it's too late. I don't want you to miss out. Take advantage of this fantastic opportunity. I hope you will be able to join us.
Best wishes for your continued success:
Wright J. Thurston Sr.
P.S. You should contact us immediately, while the VIP seating and gifts are still available.
www.PeakPerformanceWealthBuilders.com
P.P.S. This is the first time that many of my personal mentors will be in attendance. It is going to be great. You do not want to miss this once in a lifetime conference.
Back on Feb 7, 2014, I wrote about how important "Courage" is in so many parts of our lives and gave my definition of it, which is, "Courage is going against the odds, against popular opinion. It's doing what most people are unwilling to do because of the criticism and flak they know they will receive from family, friends or even strangers. Courage is living your life for you. It's setting your own rules and policies and taking full responsibility when you fail or stumble. It's resisting other people's attempted manipulations of you. Courageous people do not accept all traditions, conventional wisdom, or pat answers without close scrutiny and severe questioning."
I certainly know how very critical courage is and as the title of Susan Jeffers great book states, Feel the Fear and Do It Anyway. This is a mantra to live your life by. It can bring huge success, not only in financial matters but in most every aspect of your life.
Today I picked up a book I wrote in 1983 titled, The Courage to Be Rich. In it, I read what I wrote about courage and "The Keys to Success" that, for the most part, are still relevant today 25 years later. Here is a section from what I read about my financial success.
A reporter once asked me to give him a list of what I considered to be the keys to success. Here's the list I gave him.
Everyone is going to die someday, so you might as well really go for it. Don't be afraid of making a fool of yourself.
Guts are not for sale; only you can supply that.
Don't be afraid to ask questions even if you think they sound dumb–that's how you learn.
Use other people's money; always, always, always ask the seller to carry the financing on whatever assets you're buying.
Seek out and find motivated sellers–people who want to sell something so badly they are desperate.
Earn big bucks by purchasing the "yucks"—the property that nobody else wants. That's where the money is.
Use the tax laws to cut your taxes to zero.
Success in anything is a numbers game. Do it enough times and you will become good at it; do it a bunch more times and you will become famous.
All these years later, I must say, that, for the most part, what I wrote back then still applies today for living a life with courage and making a good financial living.
By the way, I think my old book, The Courage to Be Rich, can be bought for around $8 on Amazon if you have any interest in reading it.
P.S. If you know someone who needs to lift their courage factor, you might pass this post on to them. Except maybe not to a teenager. It may give him, or her, too much courage and they might try to set their own rules and push back at you and the family. But when they are ready, these may be the words they need to conquer their fears and the world.
To make yourself $1,000,000 or $2,000,000 or $10,000,000 takes a lot of planning and work. You must learn and follow the right formulas, techniques and methods but it can be done. We've all seen it. So why do some people make it and others fall short? I think most wealthy people would agree it all comes down to how motivated a person is and to make a fortune, you need big time motivation. The good news is that self-determination and motivation is something you can create, control and direct towards any goal that you choose.
One of my favorite mentors, and a very dear friend, Paul J. Meyer, taught me how to motivate myself as well as being an example to prove his point. Paul grew up without money or connections to rich people but by the time he passed away he was worth about half a billion dollars. His writings and motivational recordings alone sold more than $2-billion's worth. Probably the greatest lesson he taught me was the great power of "self-talk, self-affirmation, and self-suggestions." That is, by the way, also the name of the great little booklet he wrote.
He states—and I totally agree with this—that, "regardless of all the similarities –and even differences—every successful person is self-motivated." He also wisely notes that "the most effective motivation is that which is self-generated."
The great Plato said "take charge of your life. You can do what you will with it." Buddha taught that, "All that we are is the result of what we have thought." Marcus Aurelius, the Roman emperor certainly agreed saying, "A man's life is what his thoughts make of it."
But can you control and direct your brain and make it think and guide you, to get out of life, anything you want, lifting you to the level of millions in net worth? Could that control greatly improve any part of your life? The answer is an unqualified "yes". Mahatma Gandhi, William James and James Allen all agree on that point as well.
Next week I will share with you what they had to say about controlling and directing your brain to give you anything you want as well as going into detail about what Paul J. Meyer taught me in order to show you what any person can do to program their minds for whatever kind of life and success they want to have.
Last June, I shared 9 key items, found in Paul J. Meyer's great booklet "Being Smart with Your Money", that will help you attain a healthy financial life. Number 6 was "Get out of debt".  This is, of course, great advice but the real key is knowing what kind of debt to get out of and what kind to go after.
One of the biggest keys to making a fortune–and this was a huge key for myself—is to take on the right kind of debt, the kind that has others paying that debt down. Paul's advice was about credit card debt. Back then, in 2004, the average person in the U.S.A. had between $5,000 and $6,000 in credit card debt with the average for couples seeking a divorce having $37,000 in debt. As most people know (or should know) the interest rates on credit card debt is huge—as high as 29.99%.
Paul goes on to note that debt does more than ruin marriages. It also:
Saps your creative thinking.
Drains you physically and mentally.
Burdens you with pressure.
Limits your investing opportunities.
The good kind of debt, however, that helps make you big money is mortgage debt on income producing properties. That debt could be on a small rental house or, as it was in my case when I was in the first few years of my investing career, many, many rental houses and later, apartment buildings. I loved it. Every month, when my tenants would pay their rent, I paid down my debt and the more of this kind of debt I took on, the more the debt was paid down.
Just look at the numbers. I'm using small numbers for this example but if you double the number or add a zero, the rate of return will still be the same. If you bought a rental property for say $110,000 with $20,000 down, in the first year alone the pay down of a 4.5% loan would total $2,841 or a 14.2% rate of return to you.
So, a person's net worth can grow at a good rate even without that other factor called inflation. But if you have, let's say, only 2% inflation a year, ten years later that property would be worth over 10% more and your debt would be substantially paid down.  If you put in some fix up money on a property that needs it, you can often push your rate of return much, much higher, even to 100% as I've done many times.
Bottom line here is, yes, Paul Meyer is right to get out of the "wrong kind" of debt but you will greatly profit if you get into the "right kind" of debt—mortgage debt on rental properties.
There can be a big double bonus when taking on the right kind of debt too. You can greatly increase your rate of return by using that thing called leverage. If you were able to buy property with only a 10% down payment and had that same 2% inflation, that would push your return to 20% in the first year alone. But then if you had bought what I call a "dirt bag" property that needed an inexpensive cleaning and fix up, using mainly elbow grease and just a small investment of money, you might be able to push that rate of return to over 100%. I've done this many, many times. For example, a $100,000 property with a $10,000 down payment plus say $5000 in fix up costs could push up the value to $130,000–your return would now be a whopping 100% of your initial investment of the down payment and the fix up costs!
So, I encourage you to pass this advice onto your friends, kids, and anyone you want to help, especially those that you see getting into the wrong kind of debt, and then push yourself to get out of the bad debt and into the good debt and watch your fortune grow.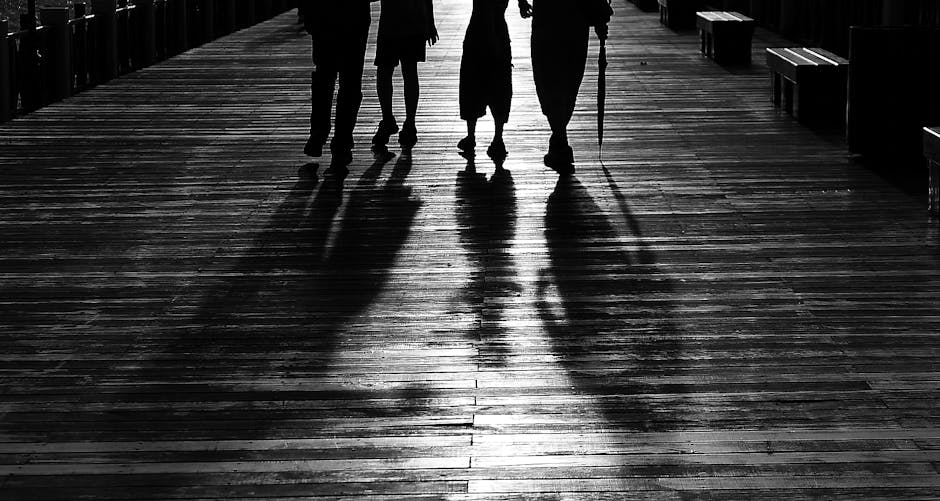 Okay … now we all have a new year in front of us. What are we all going to do with our 365 days/8760 hours? I certainly do want to increase my earnings and net worth but not at the cost of family, friends, and joy! Let me share with you some mysterious but profound words that my good friend of more than 40 year, Dr. Craig Davis, found online and shared with me:
"I reached the pinnacle of success in the business world. In others' eyes, my life is an epitome of success. However, aside from work, I have little joy. In the end, wealth is only a fact of life that I am accustomed to. At this moment, lying on the sick bed and recalling my whole life, I realize that all the recognition and wealth that I took so much pride in, have paled and become meaningless in the face of death. When a person goes into the operation room, he will realize that there is one book that he has yet to finish reading—the Book of Healthy Life. Treasure love for your family, love for your spouse, love for your friends. Treat yourself well. Cherish others."
These very wise words were first thought to be the last words from the billionaire Steve Jobs but later it was disputed, and we don't really know who wrote them. Nevertheless, I must say that they are words of great wisdom and truth, regardless of their source. Of course, when people thought they came from a multi-billionaire, they probably paid more attention to them but not matter who they are from, they hold a great lesson for us all.
The profound words don't end there though. Our mysterious author also said, "If you just want to walk fast, walk alone! But if you want to walk far, walk together." Then finally this person lists the six best 'doctors' in the world:  Sunlight, Rest, Diet, Self-Confidence, Friends. and Exercise. I will talk more about this last doctor to start the new year in my next post.
I know I have been going on about lists the last few posts and I hope you are up for one more. I just find that lists really help me focus on the qualities I want to see in myself, helping me to move closer to achieving super success.
We all have great wants and desires. Without them we'd have virtually no motivation to do anything. But there are a lot of hidden land mines that lie in our path just waiting for us to step on them and explode our dreams, desires, and goals. We all know that frustrated desires can lead us to search out bad or negative ways to boost or otherwise change our mood—-by using drugs and/or alcohol, binge eating, or even going on a shopping spree. These all work well to increase dopamine and serotonin—those mood-altering chemicals in our brain—giving us a high and one that can be addictive.
The problem is these activities can too easily and too quickly become detrimental to our health, our finances, and our relationships. But what if you could increase these mood-altering chemicals with something positive and productive, gaining a natural high and moving towards your goals at the same time?
Listing positive activities can really help you do this. Here are mine. You can use these as a start or as examples for your own list. Then when you feel yourself turning towards those old negative and harmful options, chose something from your positive list instead. Do this diligently for at least a week and take note of how much better you feel about yourself and your life. I bet you'll not only enjoy the activities you've used as positive substitutes for the old harmful ways, but you will be much happier.
Mark's List of Positive Actions
Work out: Just 6 or 12 minutes on the stair master, doing sit-ups and push-ups or using weights.
Get a tennis game going.
Write out my bests thoughts for the days.
Read a good book.
Listen to favorite music (create a custom playlist online).
Arrange a get together with family and friends.
Get a massage.
Hike or bike in the mountains or just take a walk in the neighborhood.
Take 5 to 10 minutes to meditation
Do 5 to 10 minutes of simple yoga
Now … what goes on your list?
**If you like what you've read in this blog please send it on to people you know and love who you think will find this helpful. There is nothing in the world that brings greater satisfaction than helping other people. Don't you agree? Get this through email by subscribing here: http://ignitemylifenow.com/email-subscribe/
Traveling can be so great for the body and the mind.  We are overseas right now. A couple days ago we took the Eurostar from London to Paris. The 200 mile an hour ride was wonderful–smooth, quiet and, when we weren't in the tunnel that goes under the English Channel, very scenic. I really enjoy that train. But I think the most interesting thing about travel, especially to foreign countries, is seeing and experiencing different cultures and all the fascinating people.  It's so mind expanding and invigorating!
I've certainly learned that no matter what the sex, skin color, or nationality a person is, most humans are wonderful, honest, and kind people. We are all much more alike than different. Another huge plus you get with travel is learning about new ideas, new products and new types of services. If you have even a little bit of entrepreneurship in your bones maybe you can introduce one of those ideas, products or services to your home city or state and maybe end up making a small or even large fortune.
Many years ago, my wife Kimberly noticed those wire spikes they were using in Europe to keep birds away from buildings and places that were being inundated by a lot of bird droppings.  Those wire spikes were a simple little invention that was unheard of in the USA at that time.  If we had been the first ones to copy that simple invention in the US, as someone did not long after that, it no doubt would have added a few extra millions to our net worth.  Oh well. At that point in my life, I was much more interested in playing tennis.
So, if you are looking for good ideas to duplicate, do some more traveling and have a ton of fun meeting kind and interesting people. Take some time to really observe and look for new ideas and products, items that maybe you could be the first to introduce to your hometown and country. With such ideas, you just might cash in big time!