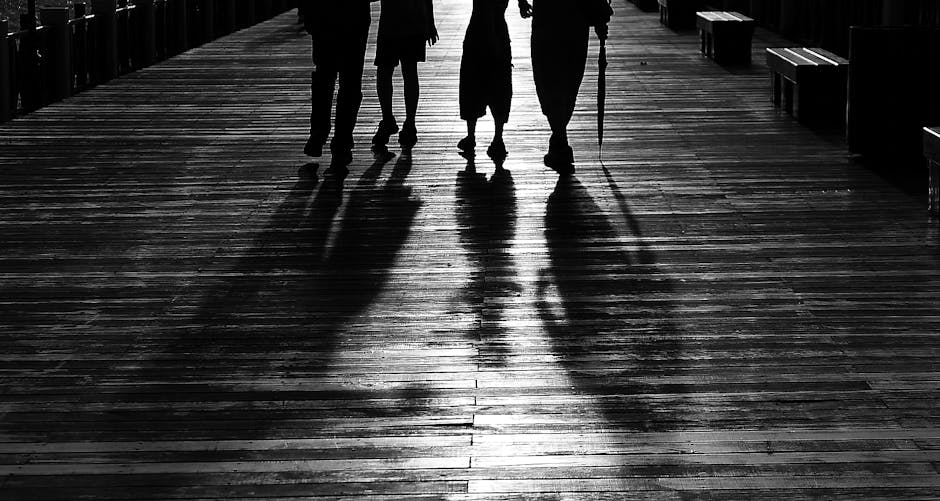 Okay … now we all have a new year in front of us. What are we all going to do with our 365 days/8760 hours? I certainly do want to increase my earnings and net worth but not at the cost of family, friends, and joy! Let me share with you some mysterious but profound words that my good friend of more than 40 year, Dr. Craig Davis, found online and shared with me:
"I reached the pinnacle of success in the business world. In others' eyes, my life is an epitome of success. However, aside from work, I have little joy. In the end, wealth is only a fact of life that I am accustomed to. At this moment, lying on the sick bed and recalling my whole life, I realize that all the recognition and wealth that I took so much pride in, have paled and become meaningless in the face of death. When a person goes into the operation room, he will realize that there is one book that he has yet to finish reading—the Book of Healthy Life. Treasure love for your family, love for your spouse, love for your friends. Treat yourself well. Cherish others."
These very wise words were first thought to be the last words from the billionaire Steve Jobs but later it was disputed, and we don't really know who wrote them. Nevertheless, I must say that they are words of great wisdom and truth, regardless of their source. Of course, when people thought they came from a multi-billionaire, they probably paid more attention to them but not matter who they are from, they hold a great lesson for us all.
The profound words don't end there though. Our mysterious author also said, "If you just want to walk fast, walk alone! But if you want to walk far, walk together." Then finally this person lists the six best 'doctors' in the world:  Sunlight, Rest, Diet, Self-Confidence, Friends. and Exercise. I will talk more about this last doctor to start the new year in my next post.
I came across this from a blog I wrote 9 years ago and I really loved being reminded of these quotes from great people of the past. They always seem to inspire and motivate me to be a better person. I've also found that if I read each one out loud it makes a bigger impression on me. Try it for yourself!
The way to gain a good reputation, is to endeavor to be what you desire to appear. ~Socrates
The fact is, that to do anything in the world worth doing, we must not stand back shivering and thinking of the cold and danger, but jump in and scramble through as well as we can. ~Robert Cushing
The searching-out and thorough investigation of truth ought to be the primary study of man. ~Cicero
The only journey is the journey within. ~Rainer Maria Rilke
Know thyself means this, that you get acquainted with what you know, and what you can do. ~Menander
Yes, know thyself: in great concerns or small,
Be this thy care, for this, my friend, is all.
~Juvenal
Collect as precious pearls the words of the wise and virtuous. ~Abdel-Kadar
If we do not plant knowledge when young, it will give us no shade when we are old. ~Lord Chesterfield
If you have an hour, will you not improve that hour, instead of idling it away? ~Lord Chesterfield
Follow your honest convictions, and stay strong. ~William Thackeray
He that will not reflect is a ruined man. ~Asian Proverb
Every day do something that will inch you closer to a better tomorrow. ~Doug Firebaugh
Now lastly there is this quote from a guy who is not quite as famous as Socrates or Cicero but I think it's pretty good and it's help me in so many ways.
"Set big goals for your life but remember it's critical to write them down and put a deadline date on each goal because the human mind (your brain) will not let you stop acting on and moving toward the goal that you set for yourself".  Mark O Haroldsen
P.S. If my blogs are at all helpful to you and you would like to share these ideas with your friends, kids, grandkids, etc., send them this link to get these posts by email: http://ignitemylifenow.com/email-subscribe/
Anyone that has followed my blog over the years knows that I think very highly of the power of words, especially the words that you and I write down. I encourage everyone to "journal their journey" through this life. Your own words can be so powerful in helping you through it.
When I go back and re-read some of my thoughts from 5, 10, or even 40 years ago, I am amazed at the things I wrote. Oh yes, there were many goals that I set for myself—I made progress on some and was a failure on others—but the big stuff that often jumps out at me as I read are the words in which I am preaching to myself, pushing myself to do better and, more importantly, to enjoy my life right now.
Reading those words can be, and have been, very motivating years later. Many times, when I go back and read my inner thoughts and ideas days, weeks, or even years later, I say to myself, "Wow, I wrote that?", or "Wow, where did that come from?" It's like it came from some other person's brain. Start writing in your own journal and see if you don't experience those thoughts and feelings when you read them later on.
It's very interesting to me that our own words can give us, and our lives, motivation and inspiration. Here are the words I came across today that I wrote in my journal back on January 29, 1998, entitled simply "Thoughts". I should have titled it "Random Thoughts" though.
We involve ourselves in so many activities—games, sports, work, relationships, eating, drinking etc.—to distract ourselves from ourselves. Is making it in the world the most important thing about our being?
Climbing and coming back down from Mt. Everest is a perfect metaphor of life. When you get to the top you are only half way.
Love is what we were born with, fear is what we learn. Love is our ultimate reality and our purpose on earth. To be consciously aware of it, to experience love in ourselves and others, is the meaning of life.
Meaning doesn't lie in things, because things don't love us back; meaning lies in us.
We overvalue what we perceive with our physical senses, and undervalue what we know to be true in our hearts.
And my last of these random thoughts:
Time only exists in the moment of right now. Time is an infinite series of "nows" strung together. The way we spend each "now" creates our destiny. When you are focused, time is your partner.
I do sincerely wish and hope that these few random thoughts may enhance your life and those people, friends, family and loved ones around you.
And once again I strongly encourage you to write notes to yourself in a journal, on a note pad, or on a computer. Later on, as you re-read your own words, you will be so very glad you did and you may even be inspired by those words, ideas, and inner thoughts that you put down.