Last June, I shared 9 key items, found in Paul J. Meyer's great booklet "Being Smart with Your Money", that will help you attain a healthy financial life. Number 6 was "Get out of debt".  This is, of course, great advice but the real key is knowing what kind of debt to get out of and what kind to go after.
One of the biggest keys to making a fortune–and this was a huge key for myself—is to take on the right kind of debt, the kind that has others paying that debt down. Paul's advice was about credit card debt. Back then, in 2004, the average person in the U.S.A. had between $5,000 and $6,000 in credit card debt with the average for couples seeking a divorce having $37,000 in debt. As most people know (or should know) the interest rates on credit card debt is huge—as high as 29.99%.
Paul goes on to note that debt does more than ruin marriages. It also:
Saps your creative thinking.
Drains you physically and mentally.
Burdens you with pressure.
Limits your investing opportunities.
The good kind of debt, however, that helps make you big money is mortgage debt on income producing properties. That debt could be on a small rental house or, as it was in my case when I was in the first few years of my investing career, many, many rental houses and later, apartment buildings. I loved it. Every month, when my tenants would pay their rent, I paid down my debt and the more of this kind of debt I took on, the more the debt was paid down.
Just look at the numbers. I'm using small numbers for this example but if you double the number or add a zero, the rate of return will still be the same. If you bought a rental property for say $110,000 with $20,000 down, in the first year alone the pay down of a 4.5% loan would total $2,841 or a 14.2% rate of return to you.
So, a person's net worth can grow at a good rate even without that other factor called inflation. But if you have, let's say, only 2% inflation a year, ten years later that property would be worth over 10% more and your debt would be substantially paid down.  If you put in some fix up money on a property that needs it, you can often push your rate of return much, much higher, even to 100% as I've done many times.
Bottom line here is, yes, Paul Meyer is right to get out of the "wrong kind" of debt but you will greatly profit if you get into the "right kind" of debt—mortgage debt on rental properties.
There can be a big double bonus when taking on the right kind of debt too. You can greatly increase your rate of return by using that thing called leverage. If you were able to buy property with only a 10% down payment and had that same 2% inflation, that would push your return to 20% in the first year alone. But then if you had bought what I call a "dirt bag" property that needed an inexpensive cleaning and fix up, using mainly elbow grease and just a small investment of money, you might be able to push that rate of return to over 100%. I've done this many, many times. For example, a $100,000 property with a $10,000 down payment plus say $5000 in fix up costs could push up the value to $130,000–your return would now be a whopping 100% of your initial investment of the down payment and the fix up costs!
So, I encourage you to pass this advice onto your friends, kids, and anyone you want to help, especially those that you see getting into the wrong kind of debt, and then push yourself to get out of the bad debt and into the good debt and watch your fortune grow.
Let me begin this week's blog by quoting Harvard Medical School's conclusion as to the 5 ways that exercise helps people live longer and better.
1. Exercise helps the heart raise up the good HDL cholesterol and lower the bad LDL.
2. It keeps your brain sharp. There are even studies that suggest exercise my help ward off Alzheimer and other forms of dementia.
3. Exercise lowers blood sugar levels.
4. It possibly lowers the risk of getting cancer.
5. As a person ages, bones begin thinning, but walking, running, and lifting weights stimulates the growth of new bone. It may even reverse knee problems!
Since, as you see here, movement is so important to our mental and physical health, we all should keep moving as much as we are able for as long as we can. One thing that totally encourages me is knowing that we don't have to go running for great exercise. Just slow jogging or even just walking a lot is very beneficial.  And of course, getting outdoors to do those walks is great for the mind and mood.
I've recently began jumping on a mini trampoline and that has really helped my physical conditioning as well as helping my bone growth. I bought this mini trampoline on Amazon for just a little over $30. Things like this are a great investment and fun as well.
I think it is very important, not just to start doing these easy physical activities, but to set goals for them and break those goals down into bit size chunks. For example, with my walking and counting steps, after I set my goals for the week, I not only break it down by the day but I set my walking goal by the hour. Usually I set the goal to walk 2,000 steps by 9 am which only takes about 20 minutes and then I aim for another 2,000 steps each hour until I reach my daily goal of 20,000 steps. By breaking it down this way it is much easier to reach the goal. It's the old "baby steps to reach giant achievements" deal.
So, if you want to live longer, stronger and feel better as you age I strongly suggest that you set goals for daily or weekly walking, jogging, lifting weights, stretching, push-ups, sit-ups, and maybe even bouncing on a mini trampoline.
Uh-oh … I just looked at my Fitbit and I'm only at 18,714 steps today and it's almost 6pm. So I will say aloha for now.  On next week's post I'll be coming back around to that good ol' money making and fortune keeping theme so keep up the exercise and we'll work on financial health next week.
I thought I was in great shape and looked pretty darn good now at almost 74 years old. Then I went to my favorite Kauai tennis club last week and played tennis with this old friend, Ken, who looks like he is 55 or 60 years old and plays a great game of tennis. But would you believe this guy, who is in super great shape, out on the court with me, is 87 years old? You'd be shocked if you saw him and he is not slowing down at all.
Ken inspires me to keep moving and, yes, I set some more new year's exercise resolutions including playing more tennis with Ken and many other friends. I think most people know that exercise–even moderate exercise–is good for your health. According to a one large study, 75 minutes of vigorous, or 150 minutes of moderate, exercise per week extends life by 3.4 years. That might not seem like a lot of extra years, but that's just the average and you and I might be able to push that to 10 or 15 years like Ken has. Plus remember that most likely those extra years are going to be so much more enjoyable because your physical and mental health will be much better.
And hey, 150 minutes a week is only about 22 minutes a day and if you are anything like me, you can easily push yourself to do a little more than that each day if you have the proper motivation. As I mentioned in another post a while back, one of the best gifts my wife ever gave to me was a little simple "Fitbit" that counts all my steps among other things. The recommended goal is 10,000 steps a day. However, that little device has had me competing with myself to continuously increase my daily steps to the point that I now shoot for 20,000 steps a day. That is more than 3 hours of walking, but it is not hard to spread it out over my day and, I have to say, I love it.
By the way, if you want to increase the chances of reaching your exercise goals, it's a very wise move to tell your spouse or a good friend about your goal and then encourage them to remind you and ask you how you are doing with those goals. They can basically act as your coach and prod you along but mostly, you know they know and so you will feel accountable to them.
There is another big health related benefit that comes with working out when you do it via a game such as tennis or golf. That benefit is the social interaction you get during and after the game. Keeping up an active social life is another proven life extending way to keep you healthy.
So, I do sincerely hope you will be motivated to set exercise goals and never forget the many benefits you'll be receiving. Write those goals down and get someone to remind you and push you. Next week I'll want to expand on this subject because we could all use a little extra push, even me!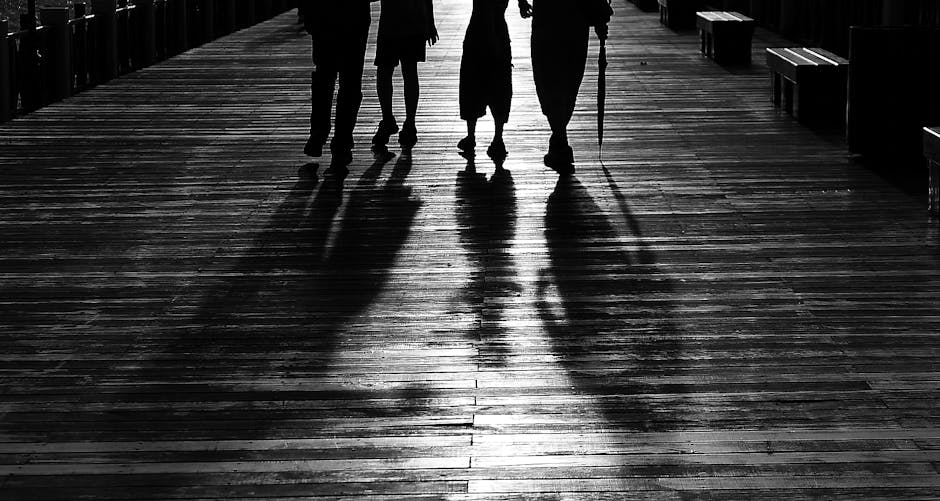 Okay … now we all have a new year in front of us. What are we all going to do with our 365 days/8760 hours? I certainly do want to increase my earnings and net worth but not at the cost of family, friends, and joy! Let me share with you some mysterious but profound words that my good friend of more than 40 year, Dr. Craig Davis, found online and shared with me:
"I reached the pinnacle of success in the business world. In others' eyes, my life is an epitome of success. However, aside from work, I have little joy. In the end, wealth is only a fact of life that I am accustomed to. At this moment, lying on the sick bed and recalling my whole life, I realize that all the recognition and wealth that I took so much pride in, have paled and become meaningless in the face of death. When a person goes into the operation room, he will realize that there is one book that he has yet to finish reading—the Book of Healthy Life. Treasure love for your family, love for your spouse, love for your friends. Treat yourself well. Cherish others."
These very wise words were first thought to be the last words from the billionaire Steve Jobs but later it was disputed, and we don't really know who wrote them. Nevertheless, I must say that they are words of great wisdom and truth, regardless of their source. Of course, when people thought they came from a multi-billionaire, they probably paid more attention to them but not matter who they are from, they hold a great lesson for us all.
The profound words don't end there though. Our mysterious author also said, "If you just want to walk fast, walk alone! But if you want to walk far, walk together." Then finally this person lists the six best 'doctors' in the world:  Sunlight, Rest, Diet, Self-Confidence, Friends. and Exercise. I will talk more about this last doctor to start the new year in my next post.
Eight years ago, when I began writing this weekly blog I pretty much focused on just one subject and that subject was how to make lots of money and end up with a great fortune. As time passed and as I made more discoveries about life and living, I began to see more clearly how money is very important but not the most important part of our lives.
As I said in my last week's blog, a billion dollars would not make your life perfect if you lost or didn't have a single friend or loved one. The same goes for the huge, unparalleled importance of our own health. We don't, unfortunately, have complete control over our health but we certainly can do a lot to greatly improve the odds of having good and even excellent health.
Let me list just a few things this week that we all can do to be and stay healthy. Here's my list of foods, vitamins, and supplements that have greatly helped the mental and physical health of many people and can even extend your lifespan.
Foods
These foods can increase the feel-good brain chemicals of serotonin and dopamine as well as help your physical and mental health.
Fish–Salmon
Eggs
Tofu
Cheese
Pineapples
Nuts and seeds
Turkey
Apples
Blueberries
Red beets
Bananas
Strawberries
Kale
Oregano oil
Supplements
These vitamins supplements are mood lifting.
Fish
Vitamin B complex
5HTP
L-Theanine
Vitamin B12
SAMe
Turmeric
Vitamin C
Melatonin
L-Tryptophan
And here's one more supplement that has shown promise in reducing the risk of cancer, among other things—resveratrol. Consider eating the above foods and adding these supplements to your new year's resolutions for a great positive and healthy start to your new year.
I want to give you a HUGE Merry Christmas wish and thank you so very much for being you. I do sincerely appreciate the great opportunity you have given me to share my thoughts with you, my reader, and do honestly wish and hope that my ideas and advice helps your life and those around you. What would this world be if it wasn't for great friends and family? At this time of year those people can, and should be, even more important to all of us.
What would your world and your life be like if you had a billion dollars but not a single friend or any family? I'm not saying money is not at all important but it's almost completely worthless without people around you that you dearly love and that love you just as much.
So, at this very special time of year, let's all go out of our way to give tons of love and appreciation to our family and loved ones and while we are at it, why not seek out more friends and push for deeper relationships with our current friends. Don't you agree that it would be so worthwhile to do so? Okay … so, let's all go out and do it!
P.S. In last week's blog I said I'd write about how the right foods, vitamins, and exercise can boost your feel-good brain chemicals. And I will but I thought that could wait until after Christmas. So, we'll see you next week.
As we are quickly coming to the end of this year, and with the New Year just a couple weeks away, most of us are thinking not only about the holidays but all the shopping that we must do. I know most guys really don't enjoy that part of the holidays but thank heaven for women! They do generally have a passion for shopping. But why are they so passionate about it while men aren't? It really comes down to how we go about it. The people who like shopping aren't just buying gifts, they are out to find the greatest stuff and to get the best bargains on them. It's a challenge and an adventure. The rest of us just want to find something that will fill the bill and be done with it. So that's the thing—when you have a passion for your particular goal and for how you reach it, it makes it much easier, and much more fun, to accomplish.
This is true for any goal, but not only do you need passion, you need the goal to be attainable or you may lose that passion. The thing is, if you set goals and objectives that are so big as to make it impossible to achieve, even by taking lots of baby steps, it can lead to a huge disappointment which can kill your passion. At that point, it can become very easy to beat yourself up and may eventually make you want to give up on goal setting itself. In other words, setting goals that are challenging but that you can achieve can help keep up your passion. Setting unattainable goals, on the other hand, can do major damage to your passion factor.
Passion is a very interesting feeling that is so very important in life and living but it can be an elusive pursuit. As people age, they have flashes of passion here and there and then they lose it and they don't know why.  Unfortunately, there are physical reasons that passion starts to decline that make it hard to keep those fires going. From about age 25 or 30 your brain begins to produce less and less dopamine and serotonin–the hormones that make you feel good. A child's body is awash in these hormones. There are things that stimulate and produce these hormones in young people that our aging bodies are missing.
The good news is, setting and reaching realistic goals can help the brain increase those important brain chemicals. Another helpful factor is eating the right foods and exercising, both of which will help restore those dopamine and serotonin levels. In the next week or two, I will talk more about what foods are best to eat that restore those 2 brain chemicals.
So, if you are like me, you will be thinking more and more about what next year will bring and what you want to accomplish in 2018.  Go big but with a touch of caution as you set your goals for the new year so that you'll still have plenty of passion for each new dream you come up with.
Now that we've gotten through Thanksgiving, how about some helpful hints and ideas that will motivate you to have a super 2018?
Think about these 12 suggestions as you gear up to set goals and make resolutions for the coming year. It's not too early to begin setting some great new goals for 2018. Whether it's for work or play, family or friends, we all need more energy. I find that to be especially true for me as I am almost 74 years old. So here you are … 12 ideas to get you going each day.
12 Proven Ways to Boost Your Energy:
1. Set exciting goals that will put your big dreams into action. Be sure to add a time frame and an exciting game plan to those goals.
2. Create a daily "to do" list. Look at it or take time to think about it in the morning to add extra energy to your day. I find that if I make that list the night before and then look at it first thing in the morning that it works wonders for my enthusiasm for the day.
3. Eat more nutritious foods. Especially at this time of year, it's critical to pay attention to what goes into the pie hole.
4. Drink green tea to overcome a mid-morning slump.
5. Get plenty of exposure to natural light. Taking a walk outside always seems to boost my energy and I do that virtually every day.
6. Ease your stress by simplifying your life and mainly, or exclusively, pursue your life's priority items. Delegate the rest.
7. Heal yourself by being grateful and loving and by letting go of all anger.
8. Think positive thoughts to stimulate those good neurotransmitters called endorphin's.
9. Play and exercise hard to release more endorphin's and dopamine.
10. Get more sleep.
11. Do yoga. A few minutes of yoga stretching will give you a good morning boost.
12. Listen to your favorite music. For some people it may be something with a heart pounding beat and to others it may be inspirational symphonic music.
I sure hope you give all of these hints a good college try, plus here's one more bonus thought … hang out with positive, upbeat people who are energetic and are making good things happen.  And along those lines, read good, upbeat, positive and energizing stuff like I aim to give you on this blog. Just check out my prior posts and sign up to get this by email at ignitemylifenow.com
Next week is Thanksgiving. Soon after that there's Christmas and then New Years. It's that dreaded holiday time when we are faced with many temptations that make it hard to stick to our goals, especially healthy diets. It doesn't take much to regain that hard-won weight loss or bring your health down and it can be infinitely harder to get back to where you want to be.
So, for the next few weeks I thought I'd focus on healthy eating in this time of endless traps. Staying healthy is important for you to keep up your energy and motivation which you need to accomplish all the great things you have planned.
Although you don't want to let a bit too much pumpkin pie spoil things for you, staying healthy during the holidays doesn't mean you can't enjoy yourself. In fact, you should go out there and celebrate with gusto. Just be discerning about what and how much you eat or drink. To do so, just follow a few simple rules:
Go ahead and enjoy a small cupcake or one sugar cookie during festivities but stop at that. It's not the sweets that are the problem as much as eating too many of them.
Eat slowly and savor the occasional treat you do have. Eating slowly will delay having to fight the temptation to have seconds and, hopefully, when you are done with it, you will feel satisfied enough not to feel.
Keep healthy snacks close at hand. Grab some apple slices or crunchy veggies when you have the overwhelming temptation to gobble up a whole plate of cookies.
Don't fall into the "I've already been bad so it won't matter if I keep eating too much of the wrong stuff" mentality and overindulge. Likewise, don't brush off unhealthy eating by telling yourself you'll do better after the holidays. Let yourself have the occasional treat then get back to your healthy diet.
At parties, stay active to keep your metabolism up and your mind off the food. Dance, participate in all the games, wander the room, and mingle.
Keep away from the food tables at parties. Move conversations to foodless corners of the place.
Keep your eye on the big picture. Review your goals and what you want out of your life daily so it's at the forefront of your mind when the cookies get passed around the office.
You can also read more about the importance of health and great things you can do to improve it in Chapter Ten of my book, How To Ignite Your Passion for Living.
I'll be talking about more helpful ideas for this time of year so to ensure you get my posts, sign up on this page here. If you find these posts really helpful, you might share this blog with your friends and family who can also sign up on the page I linked.
As we are quickly approaching the holiday season of celebration and of giving I couldn't help but remember when, several years ago, just before Christmas, I was at Walmart and a single mom, who looked down on her luck, was in line just in front of me.  She was holding a few items as the clerk added up the bill. She kept asking what the total was as she anxiously clutched onto other items saying she only had $40.  As she paid for her purchases, I reached over and pushed the items she was leaving behind over to my pile and said to the clerk, "I want to buy these items for my new friend."
I bought them and handed them to her and, wow, … she, very emotionally, thanked me over and over again.  And so did the clerk! I walked out of the store feeling on top of the world. You'd think I had given her a thousand dollars but in reality, it was only a $7.49 gift. On the other hand, it felt like I'd gotten a million dollars in satisfaction and warm feelings.
Another one of my favorite things to do is to give kids a $2-dollar bill and tell them it's for good luck. Usually when the parent of the kid thanks me, I say, "Hey, I'm an investor and the $2 investment just gave me a thousand-dollar smile, and I think that is a super return on my investment!" And it is absolutely true!
That day at Walmart, that woman I helped wished me a "Merry Christmas" multiple times as she took her 7-year-old daughter by the hand who, of course, had a $2 bill in her other hand. From time to time, I've done the same thing I did at Walmart in grocery stores and at gas stations. Like the lady at Walmart, the look in these people's eyes let me know that this small thing truly made a difference for them, not because of the dollar amount but because a complete stranger cared enough to help.
What I did was certainly not unique, as I know of many people that help strangers and know the great feeling both parties receive. But I thought, as we approach the giving season, that I would suggest to my readers, whether you've done this kind of thing or not, to give it a try this season. If you haven't done this before, you might be very surprised at the great feeling that it gives you and as well as the stranger that received your gift. Try it and I promise you will love it!
I've been getting such great comments and feedback on my blogs since I began emailing it in addition to posting it at www.ignitemylifenow.com.