I was looking through old books I've read that have made a big difference in my life and I came across Susan Jeffers' book, Feel the Fear and Do It Anyway. I have quoted Susan before, since she has so many great ideas, helpful hints, and "techniques for turning fear, indecision, and anger into power, action, and love." And, yes, that is a direct quote from the cover of her great little book.
As I glanced through the pages and re-read my little notes I took back then, the of advice from the book really struck me again and lifted my thoughts and view of life to a higher level. Below are some of my notes from the margins in the book. When I quickly went over the list, I found it very inspiring and I thought that I really should look at this list often. I also thought that sharing the list here might lift your life too, even if it's just a little lift.
–Do self-talk and make notes at night to program my mind for the next day.
–In the morning, I'm going to wake up happy, upbeat, positive, and energetic.
–Call friends and others and set up lunch meetings. Start with my circle of close friends.
–Whatever the challenge is, say to myself, "I can do it."
–Surround myself with strong and positive people.
–Use this great tool: act as if you really count.
–Challenge myself to stay on the path of the higher self.
–What's the rush? Don't rush – it's all happening perfectly.
–Don't punish myself. Be patient with others and especially myself.
–Turn some of my big challenges over to my subconscious.
–Never forget that it takes a lot of practice and vigilance to direct and control my negative chatterbox.
–Instruct my higher self to work to solve problems and challenges as I sleep.
–Never forget the real key to success is ACTION.
–Keep working on being more proactive. Call friends for lunch, dinner, to play cards, play tennis, play pool, travel, and to interview for one of my future blogs.
–Keep pounding into my brain Susan's great message: Feel the Fear and Do It Anyway!
And here are 6 more of my notes from the margins of Henriette Anne Klauser's book Write it Down and Make It Happen.
–Write down a list of my intentions, every day.
–Life is a decision; when you believe in a dream you need to take the risk and just do it.
–Writing things down can make feelings become just speed bumps, not roadblocks.
–Write down you biggest fears and then take action to counteract the fear.
–In addition to writing down your intentions and affirmations, speak them out loud to yourself.
–And lastly, never forget that writing things down activates that reticular activating system in your brain, then your brain works overtime for you.
A few days ago, I walked down my very long driveway to get my newspaper. The walk down the drive and back is about 1500 steps which is a very good start towards my goal of 20,000 steps a day, a goal that motivates and drives me to always keep moving for better health and longevity.
But this day, as I walked, I was thinking about what I said in my last blog, about how most of us humans take so much of the good stuff in our lives for granted. That simple thought led me to begin making a list in my mind of things I am so grateful for but then I began to notice how many things on my mental list were things that I was totally taking for granted! So, I decided I should write them down and take a look at that list at least once a week and push myself to take time to appreciate the wonderful things in my life.
When I got back to the house, I began my list. Doing this simple little exercise has been a great motivator and has begun to make me more at ease with life.  I would encourage you to make your own list of 10, 15 or more things you want to better appreciate in your life and review them regularly. Constantly renew your vows to appreciate those great things in your life and not take them for granted.
Please, go ahead and do it and you'll see how much it can enhance your life. And yes, why don't you and I encourage our family and friends to do the same thing and spread the word. This is just another way of paying good stuff forward.
Here is the list of things that I do so much appreciate, and many times take for granted:
My darling, kind, energetic and loving wife.
My super wonderful kids and grandkids— there's not a bad one in the bunch.
My good and consistent health and the many people that dedicate their lives to be great doctors, surgeons and inventors of great medicines that help cure so many things.
My fairly good game of tennis at age 74.
My warm and supportive friends (especially the ones that let me beat them in tennis, ho ho!)
Living in a great, free country that provides so many opportunities for growth and prosperity.
My many great mentors that have enhanced my life–both in person and through some great books.
The many very smart and hardworking inventors that have given us everything fromautomobiles to jet airplanes to heaters, air conditioners, and so many electronic products.
My FitBit, a great invention that can give people great health and longer lives, that counts my steps and has motivated me to keep moving.
An absolutely gorgeous sunset or star-studded sky.
My great opportunities to travel the world and how easy it is with today's jet's, great hotels, guides, and services. Plus, the convenience of cell phones and computers to check up on the kids.
The great, super safe pilots and operators of machines of all types.
All that great music out there that motivates and inspires so many of us.
My many wonderful financial opportunities and all the ambitious, energetic help and assistance I've had from employees and partners.
I've probably left off other things I don't appreciate enough…but I think this is a good start for me to work on.  And I did go out of my way to begin by telling my wonderful wife how much I do sincerely appreciate her. I do hope my little list idea will push you a bit to start your own list and feel the same increased satisfaction for life and living as it has for me.
Wow, what a week I had. I had the hell scared out of me when the doctor told me I had liver cancer! Not a fun beginning of the week, to say the least. But, after a super intense week of blood tests, several scans, and having a camera look around at my insides, the doctors concluded that, in fact, I didn't have a diseased liver! Yay team! But yeah, wow, what a huge mental change and difference that made in my brain.
Yes, I know, I am 74 years old now and I won't live forever, but this big-time scare has motivated me to use what time I do have to its best use. Not just for me, but for my family, friends, and even strangers. I think I've been giving back but I know there is so much more that can be done.
All of us humans get the same 168 hours a week, but the key to success in helping yourself and others is in how we choose to spend those hours. I know I've said this before but it's worth repeating: To make sure you get more done each day, set goals and be sure to write them down. I hope you are doing this. It is not enough just to set goals. If you are like me – and I think most people are – when you write an objective, task, or goal down, your brain pushes you harder to make sure you complete that task!
My recent big-time scare has motivated me to make a list of what I learned from it. What is really important in this very short life is to raise our spirits, happiness levels, and contentment with life and living.
Here's what I came up with.
Mental and physical pain can be a great life teacher.
Place the highest value on LOVE.
"There is more to life than increasing it's speed." – Mahatma Gandhi
The biggest most challenging things can be the more rewarding.
Slow yourself down and bask more in the pleasure of living.
Pause and take time to appreciate the right now moment.
Meditate, even for just 10 minutes a day.
"No one can make you feel inferior without your consent" – Eleanor Roosevelt
Go ahead and fake confidence even when you are not confident.
Lift your happiness and relaxation levels by getting organized.
Get outside daily and study and observe the sky, the clouds, and your surroundings.
Exercise daily even by just walking or strolling; maybe hike or jog in new places.
Surround yourself with diverse people and spend more time with family and friends.
Take time to document a special trip or occasion with photos and even write a short story about it.
I do hope that this list will help you as much as it has helped me. I find that by thinking about these kinds
of things and then writing it all down cements it more deeply in my mind. I am going to push myself to
revisit the list from time to time. I hope you will revisit this, or your own similar list, on a regular basis as well.
To make yourself $1,000,000 or $2,000,000 or $10,000,000 takes a lot of planning and work. You must learn and follow the right formulas, techniques and methods but it can be done. We've all seen it. So why do some people make it and others fall short? I think most wealthy people would agree it all comes down to how motivated a person is and to make a fortune, you need big time motivation. The good news is that self-determination and motivation is something you can create, control and direct towards any goal that you choose.
One of my favorite mentors, and a very dear friend, Paul J. Meyer, taught me how to motivate myself as well as being an example to prove his point. Paul grew up without money or connections to rich people but by the time he passed away he was worth about half a billion dollars. His writings and motivational recordings alone sold more than $2-billion's worth. Probably the greatest lesson he taught me was the great power of "self-talk, self-affirmation, and self-suggestions." That is, by the way, also the name of the great little booklet he wrote.
He states—and I totally agree with this—that, "regardless of all the similarities –and even differences—every successful person is self-motivated." He also wisely notes that "the most effective motivation is that which is self-generated."
The great Plato said "take charge of your life. You can do what you will with it." Buddha taught that, "All that we are is the result of what we have thought." Marcus Aurelius, the Roman emperor certainly agreed saying, "A man's life is what his thoughts make of it."
But can you control and direct your brain and make it think and guide you, to get out of life, anything you want, lifting you to the level of millions in net worth? Could that control greatly improve any part of your life? The answer is an unqualified "yes". Mahatma Gandhi, William James and James Allen all agree on that point as well.
Next week I will share with you what they had to say about controlling and directing your brain to give you anything you want as well as going into detail about what Paul J. Meyer taught me in order to show you what any person can do to program their minds for whatever kind of life and success they want to have.
I am so very impressed by people that keep themselves involved and busy with work, social connections, play time, and, yes, no matter what their age is, investment goals.  Look at Warren Buffett—he's 87 and worth billions but is still out their investing.
Speaking of age 87 and of someone who keeps on moving and staying involved, take a look at my January 10th post. After I wrote about my very talented tennis buddy, I asked him if I could post his full name and a photo of him in my blog. So here he is, standing to my left in the photo. Ken Greenbaum, a super, great, inspiring example for me and many others, looks a lot less than 87 years old. And you ought to see how he runs! He plays a great game of tennis.
Right after writing that January 10th blog post entitled "The Key for a Longer and Healthy Life", I read a great article by Claudia Dreifus in Kauai's Garden Isle newspaper, entitled "When Work Brings Joy, Why Quit?"  The author highlights 3 great examples of people that have not let aging slow them down.
"On most mornings," Claudia writes, "Jack B. Weinstein rises at 5:30 to exercise. At 7, a car takes him from his home on Long Island to Cadman Plaza in Brooklyn, where he is a senior Federal District Court judge for the Eastern District of New York." That morning routine might sound pretty ordinary until you find out that the man is 96 years old. That is very impressive and it no doubt helps keep him alive and healthy.
For Adolfo Calovini, a 82-year-old New York City high school teacher Dreifus writes about, " the need to earn income is part of his motivation. The approximately $110,000 annual salary he earns … is a necessity."  When asked if he's ready to retire, Calovini shook his head, saying, "to me, teaching is about life. This is what I do. I can't see a time when I wouldn't."
Then there's the 88-year-old Dr. Kandel.  He works in a research laboratory at Columbia University. "I like what I do. Keeping engaged keeps you intellectually alive." He goes on to say, "If you are healthy and enjoy your work, continue. At the very least, it gives you additional income. Even if you don't need it, the money can be for your kids and grandchildren."
I don't know how old you are but I'm getting up there in age myself. The more I think about it, however, and the more of these stories I hear, the more it motivates me to do everything I can to prolong my life and health and create my own great story of keeping busy and purposeful far into my later years.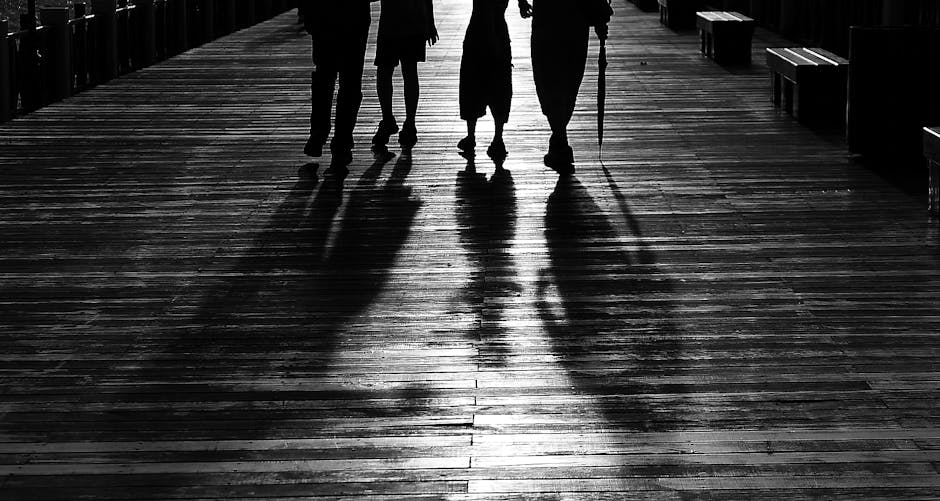 Okay … now we all have a new year in front of us. What are we all going to do with our 365 days/8760 hours? I certainly do want to increase my earnings and net worth but not at the cost of family, friends, and joy! Let me share with you some mysterious but profound words that my good friend of more than 40 year, Dr. Craig Davis, found online and shared with me:
"I reached the pinnacle of success in the business world. In others' eyes, my life is an epitome of success. However, aside from work, I have little joy. In the end, wealth is only a fact of life that I am accustomed to. At this moment, lying on the sick bed and recalling my whole life, I realize that all the recognition and wealth that I took so much pride in, have paled and become meaningless in the face of death. When a person goes into the operation room, he will realize that there is one book that he has yet to finish reading—the Book of Healthy Life. Treasure love for your family, love for your spouse, love for your friends. Treat yourself well. Cherish others."
These very wise words were first thought to be the last words from the billionaire Steve Jobs but later it was disputed, and we don't really know who wrote them. Nevertheless, I must say that they are words of great wisdom and truth, regardless of their source. Of course, when people thought they came from a multi-billionaire, they probably paid more attention to them but not matter who they are from, they hold a great lesson for us all.
The profound words don't end there though. Our mysterious author also said, "If you just want to walk fast, walk alone! But if you want to walk far, walk together." Then finally this person lists the six best 'doctors' in the world:  Sunlight, Rest, Diet, Self-Confidence, Friends. and Exercise. I will talk more about this last doctor to start the new year in my next post.
I want to give you a HUGE Merry Christmas wish and thank you so very much for being you. I do sincerely appreciate the great opportunity you have given me to share my thoughts with you, my reader, and do honestly wish and hope that my ideas and advice helps your life and those around you. What would this world be if it wasn't for great friends and family? At this time of year those people can, and should be, even more important to all of us.
What would your world and your life be like if you had a billion dollars but not a single friend or any family? I'm not saying money is not at all important but it's almost completely worthless without people around you that you dearly love and that love you just as much.
So, at this very special time of year, let's all go out of our way to give tons of love and appreciation to our family and loved ones and while we are at it, why not seek out more friends and push for deeper relationships with our current friends. Don't you agree that it would be so worthwhile to do so? Okay … so, let's all go out and do it!
P.S. In last week's blog I said I'd write about how the right foods, vitamins, and exercise can boost your feel-good brain chemicals. And I will but I thought that could wait until after Christmas. So, we'll see you next week.
We now are fast approaching the end of another year and I think it's a really good idea to start right now making plans, setting goals, and writing down a list of what your New Year's resolutions are going to be.  If you have followed my blog in the past, you know I like to push myself and others to get out and try new and various experiences.  Every time I travel to Paris, London, the Far East, or any foreign country, it amazes me how much energy and motivation it gives me. I meet and get to know so many different people as well as becoming immersed in their culture and I get so inspired by those new sights and experiences.
Now, you don't have to travel to Europe or the Far East to find novel experiences but entrenching yourself in different cultures is an ideal way to jump-start your spirit, your mind, and your passion for life and living.  Even starting right where you live, there are probably some cultural areas, shops, events, and plenty of new people that you have had no exposure to and may even be a little fearful of, because of the lack of familiarity. But forcing yourself to walk into that strange place or spend a day at a new and unusual event expands your horizons as well as your mind. You might even find some new interest that you just fall in love with.
So, I challenge you to set some travel goals for the new year, be it a place that is very near or very far away, just find some places that you may at first be hesitant to venture into. Go in with an open mind and actively look for new experiences, talk to new people, and make an effort to understand and appreciate cultural differences. You never know what you'll find or whom you will meet.
Then I invite you to come back home and share your new ventures with your friends and family. See if you can't inspire them to go on their own adventures. In the meantime, if you find this little reminder just the thing to kickstart new adventures for yourself, you can also pass this on to your friends and family by sending them a link to my blog or to the sign up to get these little ideas by email.
P.S. I just saw a special airfare promotion for a round trip flight to Paris from Salt Lake City for just over $500 dollars. So even going overseas doesn't have to be too expensive. And a bed and breakfast over there can be real cheap! Just decide you want to do it and start looking for great fares from your area.
Last week I briefly mentioned the great importance of the "Attitude of Gratitude" or AOG. I've noticed how my own life gets better and better as I become more and more grateful to, and for, other human beings.
When I look back at my life I see so many people that helped me. Some were mentors while others were very helpful friends and relatives and I gained so much and am so very, very grateful to them and to so many books that lifted my life. And now as I get older I am even more grateful and want to give back or pay it forward to the max.
I've tried to give back for a number of years through my speeches and books, but I must admit, a lot of that was selfish and I did profit greatly, both from the great 'feel good' reward but also financially. Now I am more interested in just purely giving back and helping people improve all parts of their lives–from health to wealth to that great feeling of accomplishment, satisfaction and happiness.
I try to do that through this blog and am determined to do a better job and reach out and help more and more people and the only pay I want is the huge payment of finding out and knowing that I've touched and helped improved other people's lives. With this blog, I am going to reach out to many others from my list of friends and relatives and I'd like to ask you to help me, if you kindly would, by forwarding this post to people that you think it would help.
I have two very good friends that have been immensely successful–one is a huge worldwide, bestselling author and the other is one of the best comedian's in the USA. Both these great guys write blogs and I mentioned to each that I love what they write but many times I forget to log on to their blog sites. Both of them began emailing me their new blogs each week, which makes it so easy to keep up on their posts and I never forget to read them. You can do that with my blog as well just by clicking here or going to the links in the upper right of this post's page.
So, to your friends and relatives who may receive this email, here's what my blog's mostly cover. How a person can make big bucks–as in millions and multi-millions of dollars–in today's world, hints on living a more healthy and longer life, ways to get be more fulfilled, content and happy, keys and hints for more loving relationships of family and friends, how to get and stay motivated, methods to improved mental and physical energy, more info on the great power that writing goals down and, of course, me always pushing my readers to set great, big goals but being satisfied taking baby steps to reach those goals.
I sure hope you will help me out and forward this post on to others and maybe they will also want to help other people and pass it on! And I do sincerely hope you and others will share my great AOG. You just give this a try and see how it makes you feel as well as the other person. Tell 5 people in the next few days how much you appreciate them and that you have a huge amount of gratitude for all that they do and all that they are as a human being. It sure makes you, plus a lot of other people, feel so very good!
Last week I shared bits of wisdom with you from the great Paul J. Meyer. Many of these were principles that ensure long term success in handling your money.  Let me share some more gems with you. And remember these gems come from a man who started with nothing but accumulated a half a billion dollar net worth by successfully helping and motivating other people.
These quotes are from a great 30 page booklet that Paul gave me years ago, entitled "Being Smart with Your Money" with my thoughts in parentheses.
Set goals.
Live within your means.
Get on a budget and stay there.
Pay yourself first. Just remember that a part of everything you earn is for you to keep.
Put your money to work. (Invest it wisely–so it works for you 24 hours a day.)
Get out of debt. (As in credit card debt. I would add that mortgage debt on income property is okay and can be a good thing.)
Have realistic expectations. (Building a financial fortune takes time)
Get wise counsel. (Find a good mentor that's been successful with their money)
Never spend what you have saved.
Alright, now let me give you a few thoughts of mine that have helped me in my financial life and life in general.
Pay careful attention to your self-talk or your chatterbox inside your brain. When you catch yourself with negative chatter going on inside your head, push it out and replace it with positive self-talk.
Don't beat up on yourself when you stumble, fall or make mistakes, or fall short of your goals.
Set big goals then be sure to write them down with a deadline. Just remember it's okay, even very good, to take baby steps toward those big goals.
Physically keep moving no matter what age you are. Walk, run, or otherwise workout. Using a Fit Bit can help you with this one.
Here's some other wonderful little tidbits from Eckhart Tolle's book The Power of Now that can help a life to be better:
Make the living in the now the primary focus of your life.
Stop judging self and partner.
The greatest catalyst for change in a relationship is complete acceptance of your partner as he or she is.
See if you can catch yourself complaining in speech or thought– if so, you are playing the victim.
Let go of the past-only refer to it when it has relevance to the present.