To make yourself $1,000,000 or $2,000,000 or $10,000,000 takes a lot of planning and work. You must learn and follow the right formulas, techniques and methods but it can be done. We've all seen it. So why do some people make it and others fall short? I think most wealthy people would agree it all comes down to how motivated a person is and to make a fortune, you need big time motivation. The good news is that self-determination and motivation is something you can create, control and direct towards any goal that you choose.
One of my favorite mentors, and a very dear friend, Paul J. Meyer, taught me how to motivate myself as well as being an example to prove his point. Paul grew up without money or connections to rich people but by the time he passed away he was worth about half a billion dollars. His writings and motivational recordings alone sold more than $2-billion's worth. Probably the greatest lesson he taught me was the great power of "self-talk, self-affirmation, and self-suggestions." That is, by the way, also the name of the great little booklet he wrote.
He states—and I totally agree with this—that, "regardless of all the similarities –and even differences—every successful person is self-motivated." He also wisely notes that "the most effective motivation is that which is self-generated."
The great Plato said "take charge of your life. You can do what you will with it." Buddha taught that, "All that we are is the result of what we have thought." Marcus Aurelius, the Roman emperor certainly agreed saying, "A man's life is what his thoughts make of it."
But can you control and direct your brain and make it think and guide you, to get out of life, anything you want, lifting you to the level of millions in net worth? Could that control greatly improve any part of your life? The answer is an unqualified "yes". Mahatma Gandhi, William James and James Allen all agree on that point as well.
Next week I will share with you what they had to say about controlling and directing your brain to give you anything you want as well as going into detail about what Paul J. Meyer taught me in order to show you what any person can do to program their minds for whatever kind of life and success they want to have.
Last June, I shared 9 key items, found in Paul J. Meyer's great booklet "Being Smart with Your Money", that will help you attain a healthy financial life. Number 6 was "Get out of debt".  This is, of course, great advice but the real key is knowing what kind of debt to get out of and what kind to go after.
One of the biggest keys to making a fortune–and this was a huge key for myself—is to take on the right kind of debt, the kind that has others paying that debt down. Paul's advice was about credit card debt. Back then, in 2004, the average person in the U.S.A. had between $5,000 and $6,000 in credit card debt with the average for couples seeking a divorce having $37,000 in debt. As most people know (or should know) the interest rates on credit card debt is huge—as high as 29.99%.
Paul goes on to note that debt does more than ruin marriages. It also:
Saps your creative thinking.
Drains you physically and mentally.
Burdens you with pressure.
Limits your investing opportunities.
The good kind of debt, however, that helps make you big money is mortgage debt on income producing properties. That debt could be on a small rental house or, as it was in my case when I was in the first few years of my investing career, many, many rental houses and later, apartment buildings. I loved it. Every month, when my tenants would pay their rent, I paid down my debt and the more of this kind of debt I took on, the more the debt was paid down.
Just look at the numbers. I'm using small numbers for this example but if you double the number or add a zero, the rate of return will still be the same. If you bought a rental property for say $110,000 with $20,000 down, in the first year alone the pay down of a 4.5% loan would total $2,841 or a 14.2% rate of return to you.
So, a person's net worth can grow at a good rate even without that other factor called inflation. But if you have, let's say, only 2% inflation a year, ten years later that property would be worth over 10% more and your debt would be substantially paid down.  If you put in some fix up money on a property that needs it, you can often push your rate of return much, much higher, even to 100% as I've done many times.
Bottom line here is, yes, Paul Meyer is right to get out of the "wrong kind" of debt but you will greatly profit if you get into the "right kind" of debt—mortgage debt on rental properties.
There can be a big double bonus when taking on the right kind of debt too. You can greatly increase your rate of return by using that thing called leverage. If you were able to buy property with only a 10% down payment and had that same 2% inflation, that would push your return to 20% in the first year alone. But then if you had bought what I call a "dirt bag" property that needed an inexpensive cleaning and fix up, using mainly elbow grease and just a small investment of money, you might be able to push that rate of return to over 100%. I've done this many, many times. For example, a $100,000 property with a $10,000 down payment plus say $5000 in fix up costs could push up the value to $130,000–your return would now be a whopping 100% of your initial investment of the down payment and the fix up costs!
So, I encourage you to pass this advice onto your friends, kids, and anyone you want to help, especially those that you see getting into the wrong kind of debt, and then push yourself to get out of the bad debt and into the good debt and watch your fortune grow.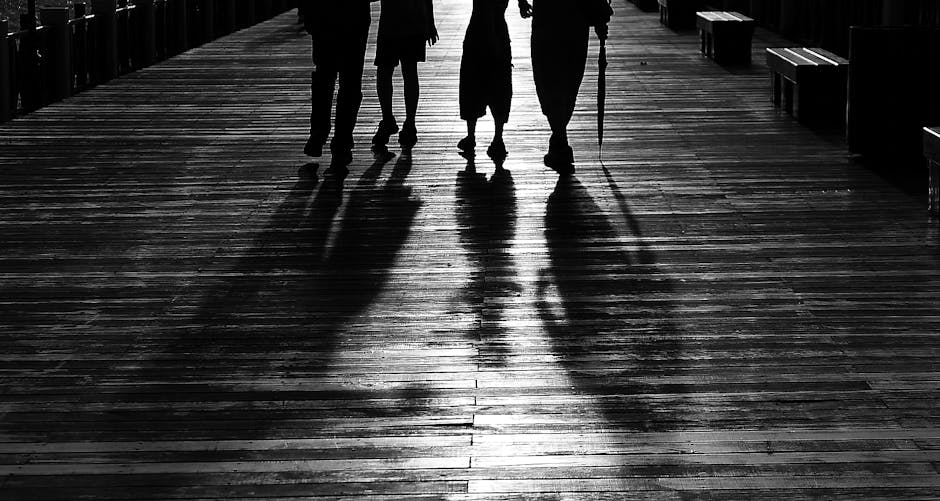 Okay … now we all have a new year in front of us. What are we all going to do with our 365 days/8760 hours? I certainly do want to increase my earnings and net worth but not at the cost of family, friends, and joy! Let me share with you some mysterious but profound words that my good friend of more than 40 year, Dr. Craig Davis, found online and shared with me:
"I reached the pinnacle of success in the business world. In others' eyes, my life is an epitome of success. However, aside from work, I have little joy. In the end, wealth is only a fact of life that I am accustomed to. At this moment, lying on the sick bed and recalling my whole life, I realize that all the recognition and wealth that I took so much pride in, have paled and become meaningless in the face of death. When a person goes into the operation room, he will realize that there is one book that he has yet to finish reading—the Book of Healthy Life. Treasure love for your family, love for your spouse, love for your friends. Treat yourself well. Cherish others."
These very wise words were first thought to be the last words from the billionaire Steve Jobs but later it was disputed, and we don't really know who wrote them. Nevertheless, I must say that they are words of great wisdom and truth, regardless of their source. Of course, when people thought they came from a multi-billionaire, they probably paid more attention to them but not matter who they are from, they hold a great lesson for us all.
The profound words don't end there though. Our mysterious author also said, "If you just want to walk fast, walk alone! But if you want to walk far, walk together." Then finally this person lists the six best 'doctors' in the world:  Sunlight, Rest, Diet, Self-Confidence, Friends. and Exercise. I will talk more about this last doctor to start the new year in my next post.
I want to give you a HUGE Merry Christmas wish and thank you so very much for being you. I do sincerely appreciate the great opportunity you have given me to share my thoughts with you, my reader, and do honestly wish and hope that my ideas and advice helps your life and those around you. What would this world be if it wasn't for great friends and family? At this time of year those people can, and should be, even more important to all of us.
What would your world and your life be like if you had a billion dollars but not a single friend or any family? I'm not saying money is not at all important but it's almost completely worthless without people around you that you dearly love and that love you just as much.
So, at this very special time of year, let's all go out of our way to give tons of love and appreciation to our family and loved ones and while we are at it, why not seek out more friends and push for deeper relationships with our current friends. Don't you agree that it would be so worthwhile to do so? Okay … so, let's all go out and do it!
P.S. In last week's blog I said I'd write about how the right foods, vitamins, and exercise can boost your feel-good brain chemicals. And I will but I thought that could wait until after Christmas. So, we'll see you next week.
Have you started asking yourself, "What are my new year's resolutions going to be?" Hopefully you have begun to put a list together that is detailed, clear, and measurable. If you have started, that's fantastic. But if not, when do you start on it? Without a start date and a few actionable steps planned out, what chance do you have of your objectives, goals and dreams for 2018 becoming real in the new year?
My first suggestion to you, and to myself, is that we make our start date … TODAY! That's right, start now, even if the list you begin today is very short. That is at least a start. There is no reason that you can't take that first baby step today.
If you haven't clearly defined your goals, go ahead and write down you rough thoughts. You can refine and add to the list later. But right now, take time to write down a schedule as to when you are going to add to your list of resolutions and when you will write down your specific plan for the steps you will begin to take in the new year.
You really don't need to know all the details of every step you'll need to take to reach your dreams at this moment. Much of what you'll need to do will become more obvious as you begin working on your plan. The important thing is that you keep moving forward.
I like to set goals in the main areas of my life that I feel are most important. They go like this:
No. 1. Improve all my family relationships and plan lots of family get togethers as well as some exotic vacations in order to expand and deepen my social relationships.
No. 2. work on and improve my financial position, both in income and assets.
No. 3. Reach out and help others through my writing and donations.
No. 4.  Take care of my health by eating all the right foods. I can eat salads instead of steak, take the best vitamins and supplements, go out daily walking or running, work out with weights, and playing tennis.  (This is a big focus of mine and it gets bigger every year as I age.)
Whatever objectives, goals and dreams you want to realize in 2018, don't just talk about them. Start writing them down and then take action, even if you just take baby step at first. All those little steps add up to big dreams!
I came across this from a blog I wrote 9 years ago and I really loved being reminded of these quotes from great people of the past. They always seem to inspire and motivate me to be a better person. I've also found that if I read each one out loud it makes a bigger impression on me. Try it for yourself!
The way to gain a good reputation, is to endeavor to be what you desire to appear. ~Socrates
The fact is, that to do anything in the world worth doing, we must not stand back shivering and thinking of the cold and danger, but jump in and scramble through as well as we can. ~Robert Cushing
The searching-out and thorough investigation of truth ought to be the primary study of man. ~Cicero
The only journey is the journey within. ~Rainer Maria Rilke
Know thyself means this, that you get acquainted with what you know, and what you can do. ~Menander
Yes, know thyself: in great concerns or small,
Be this thy care, for this, my friend, is all.
~Juvenal
Collect as precious pearls the words of the wise and virtuous. ~Abdel-Kadar
If we do not plant knowledge when young, it will give us no shade when we are old. ~Lord Chesterfield
If you have an hour, will you not improve that hour, instead of idling it away? ~Lord Chesterfield
Follow your honest convictions, and stay strong. ~William Thackeray
He that will not reflect is a ruined man. ~Asian Proverb
Every day do something that will inch you closer to a better tomorrow. ~Doug Firebaugh
Now lastly there is this quote from a guy who is not quite as famous as Socrates or Cicero but I think it's pretty good and it's help me in so many ways.
"Set big goals for your life but remember it's critical to write them down and put a deadline date on each goal because the human mind (your brain) will not let you stop acting on and moving toward the goal that you set for yourself".  Mark O Haroldsen
P.S. If my blogs are at all helpful to you and you would like to share these ideas with your friends, kids, grandkids, etc., send them this link to get these posts by email: http://ignitemylifenow.com/email-subscribe/
Traveling can be so great for the body and the mind.  We are overseas right now. A couple days ago we took the Eurostar from London to Paris. The 200 mile an hour ride was wonderful–smooth, quiet and, when we weren't in the tunnel that goes under the English Channel, very scenic. I really enjoy that train. But I think the most interesting thing about travel, especially to foreign countries, is seeing and experiencing different cultures and all the fascinating people.  It's so mind expanding and invigorating!
I've certainly learned that no matter what the sex, skin color, or nationality a person is, most humans are wonderful, honest, and kind people. We are all much more alike than different. Another huge plus you get with travel is learning about new ideas, new products and new types of services. If you have even a little bit of entrepreneurship in your bones maybe you can introduce one of those ideas, products or services to your home city or state and maybe end up making a small or even large fortune.
Many years ago, my wife Kimberly noticed those wire spikes they were using in Europe to keep birds away from buildings and places that were being inundated by a lot of bird droppings.  Those wire spikes were a simple little invention that was unheard of in the USA at that time.  If we had been the first ones to copy that simple invention in the US, as someone did not long after that, it no doubt would have added a few extra millions to our net worth.  Oh well. At that point in my life, I was much more interested in playing tennis.
So, if you are looking for good ideas to duplicate, do some more traveling and have a ton of fun meeting kind and interesting people. Take some time to really observe and look for new ideas and products, items that maybe you could be the first to introduce to your hometown and country. With such ideas, you just might cash in big time!
I received some great feedback on last week's blog on the subject of "Attitude of Gratitude". Some of my readers were particularly pleased and impressed with the great feeling they got when they went out of their way, as I suggested, to express their gratitude to several people in one day—to random friends, relatives and even strangers.
This morning as I was thinking about what I wanted to write about for this week's blog and that " Attitude of Gratitude " kind of hit me in the face with the thought of a very simple thing that happened a few minutes before. It was just me, turning on the faucet to brush my teeth and, strangely, nothing came out.  It turned out that our water had been cut off by the city, without announcement, to work on some pipe problems. Oh, poor, picked-on me … there was no water so I couldn't brush my teeth.  Then later, when I sat down to write this post, I couldn't help but think how many things we take totally for granted, especially us Americans and others who live in highly developed and wealthy countries. That stopped me in my tracks and pushed my thinking to all the wonderful things in my life that I am, and should be, very grateful for. I began immediately to strengthen my resolve to improve my "Attitude of Gratitude".
Then I found myself thinking about all those people affected by the devastation of hurricane Harvey. That was bad enough but now we are all concerned about what the effect of hurricane Irma, on its way to Florida, will have on the people and places in its path when it hits the US.  It has already devastated a number of Atlantic islands. That's not good stuff, but these kinds of natural disasters can, and should, push our minds to be grateful for what we do have right now, who we are, what we can do, and what we can become in this great country and world of ours.
We all need to pause and think about our "Attitude of Gratitude" and, like I challenged my readers to do last week, go out of your way in the next few days to express your appreciation and gratitude to those around you. Then be sure to take time to observe and reflect on how expressing your gratitude made those people feel as well as how it made you feel. If you really want to have a great day do it five or ten times and feel that great feeling over and over!
Last week I briefly mentioned the great importance of the "Attitude of Gratitude" or AOG. I've noticed how my own life gets better and better as I become more and more grateful to, and for, other human beings.
When I look back at my life I see so many people that helped me. Some were mentors while others were very helpful friends and relatives and I gained so much and am so very, very grateful to them and to so many books that lifted my life. And now as I get older I am even more grateful and want to give back or pay it forward to the max.
I've tried to give back for a number of years through my speeches and books, but I must admit, a lot of that was selfish and I did profit greatly, both from the great 'feel good' reward but also financially. Now I am more interested in just purely giving back and helping people improve all parts of their lives–from health to wealth to that great feeling of accomplishment, satisfaction and happiness.
I try to do that through this blog and am determined to do a better job and reach out and help more and more people and the only pay I want is the huge payment of finding out and knowing that I've touched and helped improved other people's lives. With this blog, I am going to reach out to many others from my list of friends and relatives and I'd like to ask you to help me, if you kindly would, by forwarding this post to people that you think it would help.
I have two very good friends that have been immensely successful–one is a huge worldwide, bestselling author and the other is one of the best comedian's in the USA. Both these great guys write blogs and I mentioned to each that I love what they write but many times I forget to log on to their blog sites. Both of them began emailing me their new blogs each week, which makes it so easy to keep up on their posts and I never forget to read them. You can do that with my blog as well just by clicking here or going to the links in the upper right of this post's page.
So, to your friends and relatives who may receive this email, here's what my blog's mostly cover. How a person can make big bucks–as in millions and multi-millions of dollars–in today's world, hints on living a more healthy and longer life, ways to get be more fulfilled, content and happy, keys and hints for more loving relationships of family and friends, how to get and stay motivated, methods to improved mental and physical energy, more info on the great power that writing goals down and, of course, me always pushing my readers to set great, big goals but being satisfied taking baby steps to reach those goals.
I sure hope you will help me out and forward this post on to others and maybe they will also want to help other people and pass it on! And I do sincerely hope you and others will share my great AOG. You just give this a try and see how it makes you feel as well as the other person. Tell 5 people in the next few days how much you appreciate them and that you have a huge amount of gratitude for all that they do and all that they are as a human being. It sure makes you, plus a lot of other people, feel so very good!
To continue with the theme of these past couple weeks, here are some more key traits of super successful people. And when I say successful, I mean in any part of a person's life as well as financially.
A big part of being successful is being focused and staying focused. That is a super vital trait that all millionaires and multi-millionaires seem to possess. Finding Focus Through Our Natural Talents in his book, Outliers, makes the claim that anyone who spends 10,000 hours focused on one thing will be become the best or one of the best in the world.  I agree in part, but I also believe a person needs to look at themselves and determine what their natural abilities and strengths actually are. You can't be great at everything, so it's wise to look at ourselves and ask the question.  "What is it that I really want to do and become very successful at?"
Also, it's important to ask yourself, "What do I love to do?", because if you hate what you are doing there is a very strong possibility that you can't and won't stay focused on that thing that you would otherwise become super successful doing.
So, if you want to become highly successful in a chosen endeavor, you must first take a look at yourself and determine what you're naturally good at and what you really love to do before you start setting goals to rise to the top.  I have noticed that all the millionaires and billionaires I've known have been very focused on making their business or investment work, becoming and staying profitable on their way to making millions of dollars. Granted, once they have arrived at the goals that they set for themselves their focus is usually diminished or starts to focus on something else.
In my own life and experience, I set a goal to make a million dollars by age 30. I had noticed that I was really good with numbers and had read how important this was in making a fortune. I also had a passion for negotiating and making deals. Those two natural talents gave me a great advantage, especially when, after researching different methods of making millions, I discovered that many millions have been made, starting from scratch, by the use of leverage on assets that can be fixed up and improved. That, combined with meeting my first of many mentors, led me to that first million dollars.
Wow. Did I ever stay focused! That's all I thought about and all that I did and I kept that focus because I loved what I was doing. Yes, my focus has changed now and it's more on tennis and helping others including trying to give back because so many people helped me along the way and I felt a need to pay it forward. I have so much gratitude. I'm working hard to have more of that great thing called "An Attitude of Gratitude".
If you want super success or just want to add more to your current success, take a hard look at yourself to determine your natural talents and what you are or can become passionate about, then set some goals and get started! And don't forget to pass it on to your kids, grandkids, friends and anyone you want to help.