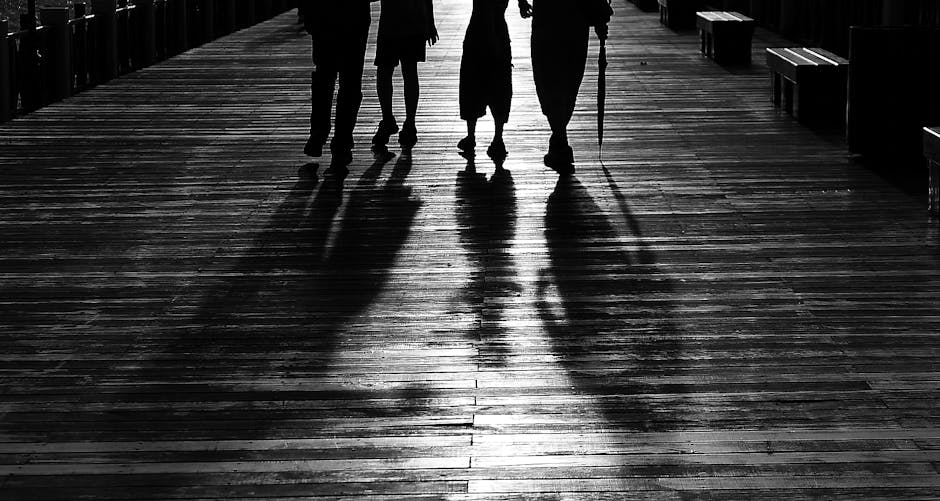 Okay … now we all have a new year in front of us. What are we all going to do with our 365 days/8760 hours? I certainly do want to increase my earnings and net worth but not at the cost of family, friends, and joy! Let me share with you some mysterious but profound words that my good friend of more than 40 year, Dr. Craig Davis, found online and shared with me:
"I reached the pinnacle of success in the business world. In others' eyes, my life is an epitome of success. However, aside from work, I have little joy. In the end, wealth is only a fact of life that I am accustomed to. At this moment, lying on the sick bed and recalling my whole life, I realize that all the recognition and wealth that I took so much pride in, have paled and become meaningless in the face of death. When a person goes into the operation room, he will realize that there is one book that he has yet to finish reading—the Book of Healthy Life. Treasure love for your family, love for your spouse, love for your friends. Treat yourself well. Cherish others."
These very wise words were first thought to be the last words from the billionaire Steve Jobs but later it was disputed, and we don't really know who wrote them. Nevertheless, I must say that they are words of great wisdom and truth, regardless of their source. Of course, when people thought they came from a multi-billionaire, they probably paid more attention to them but not matter who they are from, they hold a great lesson for us all.
The profound words don't end there though. Our mysterious author also said, "If you just want to walk fast, walk alone! But if you want to walk far, walk together." Then finally this person lists the six best 'doctors' in the world:  Sunlight, Rest, Diet, Self-Confidence, Friends. and Exercise. I will talk more about this last doctor to start the new year in my next post.
Eight years ago, when I began writing this weekly blog I pretty much focused on just one subject and that subject was how to make lots of money and end up with a great fortune. As time passed and as I made more discoveries about life and living, I began to see more clearly how money is very important but not the most important part of our lives.
As I said in my last week's blog, a billion dollars would not make your life perfect if you lost or didn't have a single friend or loved one. The same goes for the huge, unparalleled importance of our own health. We don't, unfortunately, have complete control over our health but we certainly can do a lot to greatly improve the odds of having good and even excellent health.
Let me list just a few things this week that we all can do to be and stay healthy. Here's my list of foods, vitamins, and supplements that have greatly helped the mental and physical health of many people and can even extend your lifespan.
Foods
These foods can increase the feel-good brain chemicals of serotonin and dopamine as well as help your physical and mental health.
Fish–Salmon
Eggs
Tofu
Cheese
Pineapples
Nuts and seeds
Turkey
Apples
Blueberries
Red beets
Bananas
Strawberries
Kale
Oregano oil
Supplements
These vitamins supplements are mood lifting.
Fish
Vitamin B complex
5HTP
L-Theanine
Vitamin B12
SAMe
Turmeric
Vitamin C
Melatonin
L-Tryptophan
And here's one more supplement that has shown promise in reducing the risk of cancer, among other things—resveratrol. Consider eating the above foods and adding these supplements to your new year's resolutions for a great positive and healthy start to your new year.
As we are quickly coming to the end of this year, and with the New Year just a couple weeks away, most of us are thinking not only about the holidays but all the shopping that we must do. I know most guys really don't enjoy that part of the holidays but thank heaven for women! They do generally have a passion for shopping. But why are they so passionate about it while men aren't? It really comes down to how we go about it. The people who like shopping aren't just buying gifts, they are out to find the greatest stuff and to get the best bargains on them. It's a challenge and an adventure. The rest of us just want to find something that will fill the bill and be done with it. So that's the thing—when you have a passion for your particular goal and for how you reach it, it makes it much easier, and much more fun, to accomplish.
This is true for any goal, but not only do you need passion, you need the goal to be attainable or you may lose that passion. The thing is, if you set goals and objectives that are so big as to make it impossible to achieve, even by taking lots of baby steps, it can lead to a huge disappointment which can kill your passion. At that point, it can become very easy to beat yourself up and may eventually make you want to give up on goal setting itself. In other words, setting goals that are challenging but that you can achieve can help keep up your passion. Setting unattainable goals, on the other hand, can do major damage to your passion factor.
Passion is a very interesting feeling that is so very important in life and living but it can be an elusive pursuit. As people age, they have flashes of passion here and there and then they lose it and they don't know why.  Unfortunately, there are physical reasons that passion starts to decline that make it hard to keep those fires going. From about age 25 or 30 your brain begins to produce less and less dopamine and serotonin–the hormones that make you feel good. A child's body is awash in these hormones. There are things that stimulate and produce these hormones in young people that our aging bodies are missing.
The good news is, setting and reaching realistic goals can help the brain increase those important brain chemicals. Another helpful factor is eating the right foods and exercising, both of which will help restore those dopamine and serotonin levels. In the next week or two, I will talk more about what foods are best to eat that restore those 2 brain chemicals.
So, if you are like me, you will be thinking more and more about what next year will bring and what you want to accomplish in 2018.  Go big but with a touch of caution as you set your goals for the new year so that you'll still have plenty of passion for each new dream you come up with.
Have you started asking yourself, "What are my new year's resolutions going to be?" Hopefully you have begun to put a list together that is detailed, clear, and measurable. If you have started, that's fantastic. But if not, when do you start on it? Without a start date and a few actionable steps planned out, what chance do you have of your objectives, goals and dreams for 2018 becoming real in the new year?
My first suggestion to you, and to myself, is that we make our start date … TODAY! That's right, start now, even if the list you begin today is very short. That is at least a start. There is no reason that you can't take that first baby step today.
If you haven't clearly defined your goals, go ahead and write down you rough thoughts. You can refine and add to the list later. But right now, take time to write down a schedule as to when you are going to add to your list of resolutions and when you will write down your specific plan for the steps you will begin to take in the new year.
You really don't need to know all the details of every step you'll need to take to reach your dreams at this moment. Much of what you'll need to do will become more obvious as you begin working on your plan. The important thing is that you keep moving forward.
I like to set goals in the main areas of my life that I feel are most important. They go like this:
No. 1. Improve all my family relationships and plan lots of family get togethers as well as some exotic vacations in order to expand and deepen my social relationships.
No. 2. work on and improve my financial position, both in income and assets.
No. 3. Reach out and help others through my writing and donations.
No. 4.  Take care of my health by eating all the right foods. I can eat salads instead of steak, take the best vitamins and supplements, go out daily walking or running, work out with weights, and playing tennis.  (This is a big focus of mine and it gets bigger every year as I age.)
Whatever objectives, goals and dreams you want to realize in 2018, don't just talk about them. Start writing them down and then take action, even if you just take baby step at first. All those little steps add up to big dreams!
Now that we've gotten through Thanksgiving, how about some helpful hints and ideas that will motivate you to have a super 2018?
Think about these 12 suggestions as you gear up to set goals and make resolutions for the coming year. It's not too early to begin setting some great new goals for 2018. Whether it's for work or play, family or friends, we all need more energy. I find that to be especially true for me as I am almost 74 years old. So here you are … 12 ideas to get you going each day.
12 Proven Ways to Boost Your Energy:
1. Set exciting goals that will put your big dreams into action. Be sure to add a time frame and an exciting game plan to those goals.
2. Create a daily "to do" list. Look at it or take time to think about it in the morning to add extra energy to your day. I find that if I make that list the night before and then look at it first thing in the morning that it works wonders for my enthusiasm for the day.
3. Eat more nutritious foods. Especially at this time of year, it's critical to pay attention to what goes into the pie hole.
4. Drink green tea to overcome a mid-morning slump.
5. Get plenty of exposure to natural light. Taking a walk outside always seems to boost my energy and I do that virtually every day.
6. Ease your stress by simplifying your life and mainly, or exclusively, pursue your life's priority items. Delegate the rest.
7. Heal yourself by being grateful and loving and by letting go of all anger.
8. Think positive thoughts to stimulate those good neurotransmitters called endorphin's.
9. Play and exercise hard to release more endorphin's and dopamine.
10. Get more sleep.
11. Do yoga. A few minutes of yoga stretching will give you a good morning boost.
12. Listen to your favorite music. For some people it may be something with a heart pounding beat and to others it may be inspirational symphonic music.
I sure hope you give all of these hints a good college try, plus here's one more bonus thought … hang out with positive, upbeat people who are energetic and are making good things happen.  And along those lines, read good, upbeat, positive and energizing stuff like I aim to give you on this blog. Just check out my prior posts and sign up to get this by email at ignitemylifenow.com
Next week is Thanksgiving. Soon after that there's Christmas and then New Years. It's that dreaded holiday time when we are faced with many temptations that make it hard to stick to our goals, especially healthy diets. It doesn't take much to regain that hard-won weight loss or bring your health down and it can be infinitely harder to get back to where you want to be.
So, for the next few weeks I thought I'd focus on healthy eating in this time of endless traps. Staying healthy is important for you to keep up your energy and motivation which you need to accomplish all the great things you have planned.
Although you don't want to let a bit too much pumpkin pie spoil things for you, staying healthy during the holidays doesn't mean you can't enjoy yourself. In fact, you should go out there and celebrate with gusto. Just be discerning about what and how much you eat or drink. To do so, just follow a few simple rules:
Go ahead and enjoy a small cupcake or one sugar cookie during festivities but stop at that. It's not the sweets that are the problem as much as eating too many of them.
Eat slowly and savor the occasional treat you do have. Eating slowly will delay having to fight the temptation to have seconds and, hopefully, when you are done with it, you will feel satisfied enough not to feel.
Keep healthy snacks close at hand. Grab some apple slices or crunchy veggies when you have the overwhelming temptation to gobble up a whole plate of cookies.
Don't fall into the "I've already been bad so it won't matter if I keep eating too much of the wrong stuff" mentality and overindulge. Likewise, don't brush off unhealthy eating by telling yourself you'll do better after the holidays. Let yourself have the occasional treat then get back to your healthy diet.
At parties, stay active to keep your metabolism up and your mind off the food. Dance, participate in all the games, wander the room, and mingle.
Keep away from the food tables at parties. Move conversations to foodless corners of the place.
Keep your eye on the big picture. Review your goals and what you want out of your life daily so it's at the forefront of your mind when the cookies get passed around the office.
You can also read more about the importance of health and great things you can do to improve it in Chapter Ten of my book, How To Ignite Your Passion for Living.
I'll be talking about more helpful ideas for this time of year so to ensure you get my posts, sign up on this page here. If you find these posts really helpful, you might share this blog with your friends and family who can also sign up on the page I linked.
I know I have been going on about lists the last few posts and I hope you are up for one more. I just find that lists really help me focus on the qualities I want to see in myself, helping me to move closer to achieving super success.
We all have great wants and desires. Without them we'd have virtually no motivation to do anything. But there are a lot of hidden land mines that lie in our path just waiting for us to step on them and explode our dreams, desires, and goals. We all know that frustrated desires can lead us to search out bad or negative ways to boost or otherwise change our mood—-by using drugs and/or alcohol, binge eating, or even going on a shopping spree. These all work well to increase dopamine and serotonin—those mood-altering chemicals in our brain—giving us a high and one that can be addictive.
The problem is these activities can too easily and too quickly become detrimental to our health, our finances, and our relationships. But what if you could increase these mood-altering chemicals with something positive and productive, gaining a natural high and moving towards your goals at the same time?
Listing positive activities can really help you do this. Here are mine. You can use these as a start or as examples for your own list. Then when you feel yourself turning towards those old negative and harmful options, chose something from your positive list instead. Do this diligently for at least a week and take note of how much better you feel about yourself and your life. I bet you'll not only enjoy the activities you've used as positive substitutes for the old harmful ways, but you will be much happier.
Mark's List of Positive Actions
Work out: Just 6 or 12 minutes on the stair master, doing sit-ups and push-ups or using weights.
Get a tennis game going.
Write out my bests thoughts for the days.
Read a good book.
Listen to favorite music (create a custom playlist online).
Arrange a get together with family and friends.
Get a massage.
Hike or bike in the mountains or just take a walk in the neighborhood.
Take 5 to 10 minutes to meditation
Do 5 to 10 minutes of simple yoga
Now … what goes on your list?
**If you like what you've read in this blog please send it on to people you know and love who you think will find this helpful. There is nothing in the world that brings greater satisfaction than helping other people. Don't you agree? Get this through email by subscribing here: http://ignitemylifenow.com/email-subscribe/
Last week I briefly mentioned the great importance of the "Attitude of Gratitude" or AOG. I've noticed how my own life gets better and better as I become more and more grateful to, and for, other human beings.
When I look back at my life I see so many people that helped me. Some were mentors while others were very helpful friends and relatives and I gained so much and am so very, very grateful to them and to so many books that lifted my life. And now as I get older I am even more grateful and want to give back or pay it forward to the max.
I've tried to give back for a number of years through my speeches and books, but I must admit, a lot of that was selfish and I did profit greatly, both from the great 'feel good' reward but also financially. Now I am more interested in just purely giving back and helping people improve all parts of their lives–from health to wealth to that great feeling of accomplishment, satisfaction and happiness.
I try to do that through this blog and am determined to do a better job and reach out and help more and more people and the only pay I want is the huge payment of finding out and knowing that I've touched and helped improved other people's lives. With this blog, I am going to reach out to many others from my list of friends and relatives and I'd like to ask you to help me, if you kindly would, by forwarding this post to people that you think it would help.
I have two very good friends that have been immensely successful–one is a huge worldwide, bestselling author and the other is one of the best comedian's in the USA. Both these great guys write blogs and I mentioned to each that I love what they write but many times I forget to log on to their blog sites. Both of them began emailing me their new blogs each week, which makes it so easy to keep up on their posts and I never forget to read them. You can do that with my blog as well just by clicking here or going to the links in the upper right of this post's page.
So, to your friends and relatives who may receive this email, here's what my blog's mostly cover. How a person can make big bucks–as in millions and multi-millions of dollars–in today's world, hints on living a more healthy and longer life, ways to get be more fulfilled, content and happy, keys and hints for more loving relationships of family and friends, how to get and stay motivated, methods to improved mental and physical energy, more info on the great power that writing goals down and, of course, me always pushing my readers to set great, big goals but being satisfied taking baby steps to reach those goals.
I sure hope you will help me out and forward this post on to others and maybe they will also want to help other people and pass it on! And I do sincerely hope you and others will share my great AOG. You just give this a try and see how it makes you feel as well as the other person. Tell 5 people in the next few days how much you appreciate them and that you have a huge amount of gratitude for all that they do and all that they are as a human being. It sure makes you, plus a lot of other people, feel so very good!
Last week I shared bits of wisdom with you from the great Paul J. Meyer. Many of these were principles that ensure long term success in handling your money.  Let me share some more gems with you. And remember these gems come from a man who started with nothing but accumulated a half a billion dollar net worth by successfully helping and motivating other people.
These quotes are from a great 30 page booklet that Paul gave me years ago, entitled "Being Smart with Your Money" with my thoughts in parentheses.
Set goals.
Live within your means.
Get on a budget and stay there.
Pay yourself first. Just remember that a part of everything you earn is for you to keep.
Put your money to work. (Invest it wisely–so it works for you 24 hours a day.)
Get out of debt. (As in credit card debt. I would add that mortgage debt on income property is okay and can be a good thing.)
Have realistic expectations. (Building a financial fortune takes time)
Get wise counsel. (Find a good mentor that's been successful with their money)
Never spend what you have saved.
Alright, now let me give you a few thoughts of mine that have helped me in my financial life and life in general.
Pay careful attention to your self-talk or your chatterbox inside your brain. When you catch yourself with negative chatter going on inside your head, push it out and replace it with positive self-talk.
Don't beat up on yourself when you stumble, fall or make mistakes, or fall short of your goals.
Set big goals then be sure to write them down with a deadline. Just remember it's okay, even very good, to take baby steps toward those big goals.
Physically keep moving no matter what age you are. Walk, run, or otherwise workout. Using a Fit Bit can help you with this one.
Here's some other wonderful little tidbits from Eckhart Tolle's book The Power of Now that can help a life to be better:
Make the living in the now the primary focus of your life.
Stop judging self and partner.
The greatest catalyst for change in a relationship is complete acceptance of your partner as he or she is.
See if you can catch yourself complaining in speech or thought– if so, you are playing the victim.
Let go of the past-only refer to it when it has relevance to the present.
Good ole sex therapist Dr. Ruth is still at it at age 88 … Wow! Her latest advice is a good one too. I just heard her on the radio talking about how important it is to take some risks if you want to have a better more fulfilling and financially more profitable life.
Dr. Ruth collects little turtle figurines and presently has 40 of them. Why? Because these turtles hold a great meaning for her and her life. Namely, as she says, "If a turtle wants to move, it has to take risks. It has to stick it's neck out. It could get hurt. But if it does not stick it's neck out, it doesn't move."
She goes on to say that the turtle is like herself, saying that she too sticks her neck out and takes risks; risks that put her on top in the broadcasting world. She is also probably the most famous sex therapist in the country. Not bad for a lady that is an orphan survivor of the holocaust.
The last couple weeks I've talked a lot about fears that we all have and ways to face those fears and overcome some of them. We all need to heed the advice captured in the title of Susan Jeffers' book Feel the Fear and Do It Anyway. That title can and should apply to so many parts of our lives. It could be investing some of our money into a run-down property that we can see could be worth so much more when fixed up. Or perhaps it's changing jobs or our profession and getting into something totally new, knowing it could be a much better position or career, one that fits our talents and our passion in life. Or maybe you want to write a book or start giving public speeches but your great fears kick in and stop you in your tracks.
If so, you are just like that turtle that doesn't stick it's neck out and therefore doesn't move. In the case of the turtle, that lack of movement could even be a death sentence and for us humans who want to lead a wonderful and more fulfilling life it probably will kill that kind life or at least do some major damage.
So, I think all of us need to remember and take to heart that advice from Dr. Ruth's turtle. We should stick our neck out when we want to move ahead and take some risks. Even when we feel the fear, let's do it anyway!