Wow, what a week I had. I had the hell scared out of me when the doctor told me I had liver cancer! Not a fun beginning of the week, to say the least. But, after a super intense week of blood tests, several scans, and having a camera look around at my insides, the doctors concluded that, in fact, I didn't have a diseased liver! Yay team! But yeah, wow, what a huge mental change and difference that made in my brain.
Yes, I know, I am 74 years old now and I won't live forever, but this big-time scare has motivated me to use what time I do have to its best use. Not just for me, but for my family, friends, and even strangers. I think I've been giving back but I know there is so much more that can be done.
All of us humans get the same 168 hours a week, but the key to success in helping yourself and others is in how we choose to spend those hours. I know I've said this before but it's worth repeating: To make sure you get more done each day, set goals and be sure to write them down. I hope you are doing this. It is not enough just to set goals. If you are like me – and I think most people are – when you write an objective, task, or goal down, your brain pushes you harder to make sure you complete that task!
My recent big-time scare has motivated me to make a list of what I learned from it. What is really important in this very short life is to raise our spirits, happiness levels, and contentment with life and living.
Here's what I came up with.
Mental and physical pain can be a great life teacher.
Place the highest value on LOVE.
"There is more to life than increasing it's speed." – Mahatma Gandhi
The biggest most challenging things can be the more rewarding.
Slow yourself down and bask more in the pleasure of living.
Pause and take time to appreciate the right now moment.
Meditate, even for just 10 minutes a day.
"No one can make you feel inferior without your consent" – Eleanor Roosevelt
Go ahead and fake confidence even when you are not confident.
Lift your happiness and relaxation levels by getting organized.
Get outside daily and study and observe the sky, the clouds, and your surroundings.
Exercise daily even by just walking or strolling; maybe hike or jog in new places.
Surround yourself with diverse people and spend more time with family and friends.
Take time to document a special trip or occasion with photos and even write a short story about it.
I do hope that this list will help you as much as it has helped me. I find that by thinking about these kinds
of things and then writing it all down cements it more deeply in my mind. I am going to push myself to
revisit the list from time to time. I hope you will revisit this, or your own similar list, on a regular basis as well.
As I mentioned in the last post, I have been concerned that I might have stomach cancer, but the bloating of my stomach continued to improve when I eliminated a few of my supplements so I canceled my doctor's appointment. However, that experience was a big time scare and has got me thinking more and more about worry and how much harm it can do. As most of us know, our biggest worries almost never come to pass. Knowing that, shouldn't we all stop worrying so much? And yet, who in this world doesn't worry? I'd say pretty much no one.
Yes, there are a few times–a very few–when worry can be beneficial because it can push us to take needed action. But most worries are a waste of time. They drain our brains and there is even research that shows that excessive worry taxes your immune system. So, what can we do to reduce or eliminate most, or all, of our worries?
I don't think we can totally eliminate all our worries but here are some ways to reduce some of them and eliminate others.
Use positive self-talk when you find yourself with a big worry, reminding yourself that most worries never materialize. Push those negative thoughts out of your mind by replacing them with positive thoughts.
Write your worries down because, many times, writing them out pushes them out of your mind.
Try setting a half hour a week or so to visit your list of worries and ask yourself if those worries are really a big deal. If they are, ask yourself how you can handle, resolve, or eliminate that worry.
Take a walk or work out. Just walking outside can do wonders for your mind and it helps reduce worry. There is such a great feeling that the great outdoors brings the human mind. (I just love my 20,000 steps a day and almost never miss taking my walks.)  I have noticed that most of my big worries are early in the morning as I lay in bed thinking about the day ahead. So, I find I just need to push myself out of bed and get myself moving. It almost always reduces or eliminates many of my big worries.
Push your mind to live in the moment, that "great right now", rather than thinking too much about the future.
Play a competitive game like tennis. (And try not to worry that you might lose the game.)
Take a long hot shower or, even better, get in a hot tub.
Get a stress relieving massage.
On top of those suggestions, put this great thought into your mind. It's a quote from Corrie ten Boom. She and her father helped about 800 Jews escape the Nazi's in the Netherlands and resisted the Nazi Holocaust. She said, "Worry does not empty tomorrow of its sorrow, it empties today of its strength".
I must admit that some of my worries are pretty silly. For example, I worry about being even 2 or 3 minutes late for an appointment.  My wife worries about her clothes not matching perfectly.  What are your worries?  Yes, think about even your silly little worries. All these worries do add up. Then, with those in mind, apply the suggestions above to reduce your stress level and better enable you to live in the moment.
I've had a great and healthy life but just last week I got thrown big time when I thought I had stomach cancer. Did that ever hit my brain hard! I've always thought my brain was a huge asset and was a big help to me in my life and that's why I've been so big on those "positive affirmations" that Paul J. Meyer taught me. One of my favorites that I repeat almost daily 20 times is, "I am very happy and very healthy." Well, I must admit that the possibility of possible stomach cancer certainly challenged my "positive thinking".
This all happens when I quite suddenly had a very bloated stomach. I called my doctor for an appointment as soon as I could. I had to wait a few days to get in and as I waited, the bloating got worse, keeping me awake virtually all night with huge stomach pains. So, I sought out answers on the internet, hoping that my stomach symptoms were from something else. What I found online only made things worse. I found I had 4 out of 6 of the symptoms for stomach cancer.
Did that ever bring on some very bad brain messages and thoughts. And the more I thought about it, the worse the pain became and the less sleep I got. Ugh! My positive self-talk had turn very negative.
I got to the doctor and told her my symptoms, asking her if she thought I might have stomach cancer. She answered by asking if I had changed any of my eating habits or began taking any new medications, supplements, or vitamins. At first I told her no, but then thinking about it for a few minutes, I recalled that I had started taking a couple new supplements. Her advice was to stop taking those and to come back in two weeks if the bloating hadn't stopped.
So, I stopped taking those supplements and 2 days later it seemed that the bloating had gone down a bit. Even though I'm not yet completely sure that it's isn't cancer, I am totally in awe of how much that little bit of progress has changed my brain and my self-talk. In fact, it changed so much that yesterday, being so thrilled and hopeful and having such a positive brain again, I broke my all-time record for steps taken in a day. I walked just over 40,000 steps which is equivalent to playing 13 sets of tennis– something I have never even come close to doing.
So now I'm waiting and carefully watching my stomach and hoping to cancel that next doctor's appointment. Isn't it absolutely amazing how much our self-talk can make our lives better or worse. I'm not out of the woods yet but my brain is certainly pushing me in the right direction now. It just needed a little encouragement and some positive thoughts to keep me in a positive mood. That is something to keep in mind the next time negative thoughts are bringing you down. Find something positive to hold onto and pull yourself out of a cycle of negativity to have happier and more productive days.
I am so very impressed by people that keep themselves involved and busy with work, social connections, play time, and, yes, no matter what their age is, investment goals.  Look at Warren Buffett—he's 87 and worth billions but is still out their investing.
Speaking of age 87 and of someone who keeps on moving and staying involved, take a look at my January 10th post. After I wrote about my very talented tennis buddy, I asked him if I could post his full name and a photo of him in my blog. So here he is, standing to my left in the photo. Ken Greenbaum, a super, great, inspiring example for me and many others, looks a lot less than 87 years old. And you ought to see how he runs! He plays a great game of tennis.
Right after writing that January 10th blog post entitled "The Key for a Longer and Healthy Life", I read a great article by Claudia Dreifus in Kauai's Garden Isle newspaper, entitled "When Work Brings Joy, Why Quit?"  The author highlights 3 great examples of people that have not let aging slow them down.
"On most mornings," Claudia writes, "Jack B. Weinstein rises at 5:30 to exercise. At 7, a car takes him from his home on Long Island to Cadman Plaza in Brooklyn, where he is a senior Federal District Court judge for the Eastern District of New York." That morning routine might sound pretty ordinary until you find out that the man is 96 years old. That is very impressive and it no doubt helps keep him alive and healthy.
For Adolfo Calovini, a 82-year-old New York City high school teacher Dreifus writes about, " the need to earn income is part of his motivation. The approximately $110,000 annual salary he earns … is a necessity."  When asked if he's ready to retire, Calovini shook his head, saying, "to me, teaching is about life. This is what I do. I can't see a time when I wouldn't."
Then there's the 88-year-old Dr. Kandel.  He works in a research laboratory at Columbia University. "I like what I do. Keeping engaged keeps you intellectually alive." He goes on to say, "If you are healthy and enjoy your work, continue. At the very least, it gives you additional income. Even if you don't need it, the money can be for your kids and grandchildren."
I don't know how old you are but I'm getting up there in age myself. The more I think about it, however, and the more of these stories I hear, the more it motivates me to do everything I can to prolong my life and health and create my own great story of keeping busy and purposeful far into my later years.
Let me begin this week's blog by quoting Harvard Medical School's conclusion as to the 5 ways that exercise helps people live longer and better.
1. Exercise helps the heart raise up the good HDL cholesterol and lower the bad LDL.
2. It keeps your brain sharp. There are even studies that suggest exercise my help ward off Alzheimer and other forms of dementia.
3. Exercise lowers blood sugar levels.
4. It possibly lowers the risk of getting cancer.
5. As a person ages, bones begin thinning, but walking, running, and lifting weights stimulates the growth of new bone. It may even reverse knee problems!
Since, as you see here, movement is so important to our mental and physical health, we all should keep moving as much as we are able for as long as we can. One thing that totally encourages me is knowing that we don't have to go running for great exercise. Just slow jogging or even just walking a lot is very beneficial.  And of course, getting outdoors to do those walks is great for the mind and mood.
I've recently began jumping on a mini trampoline and that has really helped my physical conditioning as well as helping my bone growth. I bought this mini trampoline on Amazon for just a little over $30. Things like this are a great investment and fun as well.
I think it is very important, not just to start doing these easy physical activities, but to set goals for them and break those goals down into bit size chunks. For example, with my walking and counting steps, after I set my goals for the week, I not only break it down by the day but I set my walking goal by the hour. Usually I set the goal to walk 2,000 steps by 9 am which only takes about 20 minutes and then I aim for another 2,000 steps each hour until I reach my daily goal of 20,000 steps. By breaking it down this way it is much easier to reach the goal. It's the old "baby steps to reach giant achievements" deal.
So, if you want to live longer, stronger and feel better as you age I strongly suggest that you set goals for daily or weekly walking, jogging, lifting weights, stretching, push-ups, sit-ups, and maybe even bouncing on a mini trampoline.
Uh-oh … I just looked at my Fitbit and I'm only at 18,714 steps today and it's almost 6pm. So I will say aloha for now.  On next week's post I'll be coming back around to that good ol' money making and fortune keeping theme so keep up the exercise and we'll work on financial health next week.
I thought I was in great shape and looked pretty darn good now at almost 74 years old. Then I went to my favorite Kauai tennis club last week and played tennis with this old friend, Ken, who looks like he is 55 or 60 years old and plays a great game of tennis. But would you believe this guy, who is in super great shape, out on the court with me, is 87 years old? You'd be shocked if you saw him and he is not slowing down at all.
Ken inspires me to keep moving and, yes, I set some more new year's exercise resolutions including playing more tennis with Ken and many other friends. I think most people know that exercise–even moderate exercise–is good for your health. According to a one large study, 75 minutes of vigorous, or 150 minutes of moderate, exercise per week extends life by 3.4 years. That might not seem like a lot of extra years, but that's just the average and you and I might be able to push that to 10 or 15 years like Ken has. Plus remember that most likely those extra years are going to be so much more enjoyable because your physical and mental health will be much better.
And hey, 150 minutes a week is only about 22 minutes a day and if you are anything like me, you can easily push yourself to do a little more than that each day if you have the proper motivation. As I mentioned in another post a while back, one of the best gifts my wife ever gave to me was a little simple "Fitbit" that counts all my steps among other things. The recommended goal is 10,000 steps a day. However, that little device has had me competing with myself to continuously increase my daily steps to the point that I now shoot for 20,000 steps a day. That is more than 3 hours of walking, but it is not hard to spread it out over my day and, I have to say, I love it.
By the way, if you want to increase the chances of reaching your exercise goals, it's a very wise move to tell your spouse or a good friend about your goal and then encourage them to remind you and ask you how you are doing with those goals. They can basically act as your coach and prod you along but mostly, you know they know and so you will feel accountable to them.
There is another big health related benefit that comes with working out when you do it via a game such as tennis or golf. That benefit is the social interaction you get during and after the game. Keeping up an active social life is another proven life extending way to keep you healthy.
So, I do sincerely hope you will be motivated to set exercise goals and never forget the many benefits you'll be receiving. Write those goals down and get someone to remind you and push you. Next week I'll want to expand on this subject because we could all use a little extra push, even me!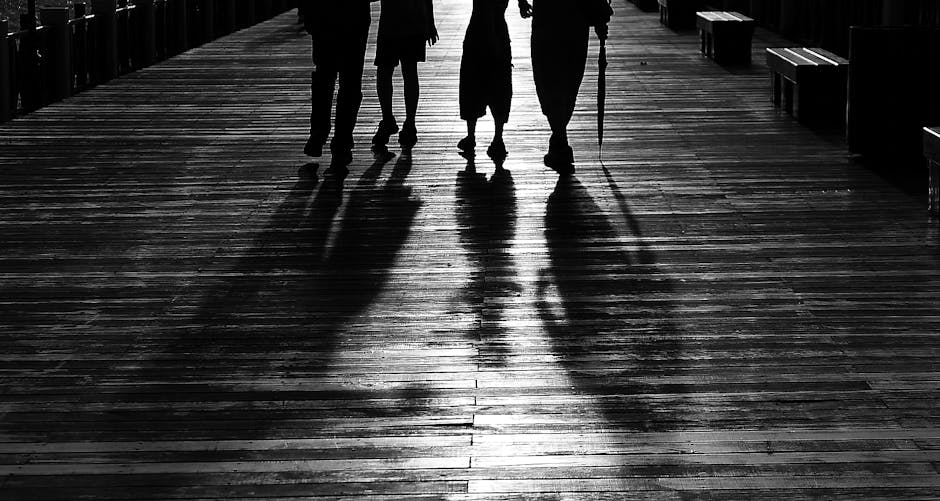 Okay … now we all have a new year in front of us. What are we all going to do with our 365 days/8760 hours? I certainly do want to increase my earnings and net worth but not at the cost of family, friends, and joy! Let me share with you some mysterious but profound words that my good friend of more than 40 year, Dr. Craig Davis, found online and shared with me:
"I reached the pinnacle of success in the business world. In others' eyes, my life is an epitome of success. However, aside from work, I have little joy. In the end, wealth is only a fact of life that I am accustomed to. At this moment, lying on the sick bed and recalling my whole life, I realize that all the recognition and wealth that I took so much pride in, have paled and become meaningless in the face of death. When a person goes into the operation room, he will realize that there is one book that he has yet to finish reading—the Book of Healthy Life. Treasure love for your family, love for your spouse, love for your friends. Treat yourself well. Cherish others."
These very wise words were first thought to be the last words from the billionaire Steve Jobs but later it was disputed, and we don't really know who wrote them. Nevertheless, I must say that they are words of great wisdom and truth, regardless of their source. Of course, when people thought they came from a multi-billionaire, they probably paid more attention to them but not matter who they are from, they hold a great lesson for us all.
The profound words don't end there though. Our mysterious author also said, "If you just want to walk fast, walk alone! But if you want to walk far, walk together." Then finally this person lists the six best 'doctors' in the world:  Sunlight, Rest, Diet, Self-Confidence, Friends. and Exercise. I will talk more about this last doctor to start the new year in my next post.
Eight years ago, when I began writing this weekly blog I pretty much focused on just one subject and that subject was how to make lots of money and end up with a great fortune. As time passed and as I made more discoveries about life and living, I began to see more clearly how money is very important but not the most important part of our lives.
As I said in my last week's blog, a billion dollars would not make your life perfect if you lost or didn't have a single friend or loved one. The same goes for the huge, unparalleled importance of our own health. We don't, unfortunately, have complete control over our health but we certainly can do a lot to greatly improve the odds of having good and even excellent health.
Let me list just a few things this week that we all can do to be and stay healthy. Here's my list of foods, vitamins, and supplements that have greatly helped the mental and physical health of many people and can even extend your lifespan.
Foods
These foods can increase the feel-good brain chemicals of serotonin and dopamine as well as help your physical and mental health.
Fish–Salmon
Eggs
Tofu
Cheese
Pineapples
Nuts and seeds
Turkey
Apples
Blueberries
Red beets
Bananas
Strawberries
Kale
Oregano oil
Supplements
These vitamins supplements are mood lifting.
Fish
Vitamin B complex
5HTP
L-Theanine
Vitamin B12
SAMe
Turmeric
Vitamin C
Melatonin
L-Tryptophan
And here's one more supplement that has shown promise in reducing the risk of cancer, among other things—resveratrol. Consider eating the above foods and adding these supplements to your new year's resolutions for a great positive and healthy start to your new year.
As we are quickly coming to the end of this year, and with the New Year just a couple weeks away, most of us are thinking not only about the holidays but all the shopping that we must do. I know most guys really don't enjoy that part of the holidays but thank heaven for women! They do generally have a passion for shopping. But why are they so passionate about it while men aren't? It really comes down to how we go about it. The people who like shopping aren't just buying gifts, they are out to find the greatest stuff and to get the best bargains on them. It's a challenge and an adventure. The rest of us just want to find something that will fill the bill and be done with it. So that's the thing—when you have a passion for your particular goal and for how you reach it, it makes it much easier, and much more fun, to accomplish.
This is true for any goal, but not only do you need passion, you need the goal to be attainable or you may lose that passion. The thing is, if you set goals and objectives that are so big as to make it impossible to achieve, even by taking lots of baby steps, it can lead to a huge disappointment which can kill your passion. At that point, it can become very easy to beat yourself up and may eventually make you want to give up on goal setting itself. In other words, setting goals that are challenging but that you can achieve can help keep up your passion. Setting unattainable goals, on the other hand, can do major damage to your passion factor.
Passion is a very interesting feeling that is so very important in life and living but it can be an elusive pursuit. As people age, they have flashes of passion here and there and then they lose it and they don't know why.  Unfortunately, there are physical reasons that passion starts to decline that make it hard to keep those fires going. From about age 25 or 30 your brain begins to produce less and less dopamine and serotonin–the hormones that make you feel good. A child's body is awash in these hormones. There are things that stimulate and produce these hormones in young people that our aging bodies are missing.
The good news is, setting and reaching realistic goals can help the brain increase those important brain chemicals. Another helpful factor is eating the right foods and exercising, both of which will help restore those dopamine and serotonin levels. In the next week or two, I will talk more about what foods are best to eat that restore those 2 brain chemicals.
So, if you are like me, you will be thinking more and more about what next year will bring and what you want to accomplish in 2018.  Go big but with a touch of caution as you set your goals for the new year so that you'll still have plenty of passion for each new dream you come up with.
Have you started asking yourself, "What are my new year's resolutions going to be?" Hopefully you have begun to put a list together that is detailed, clear, and measurable. If you have started, that's fantastic. But if not, when do you start on it? Without a start date and a few actionable steps planned out, what chance do you have of your objectives, goals and dreams for 2018 becoming real in the new year?
My first suggestion to you, and to myself, is that we make our start date … TODAY! That's right, start now, even if the list you begin today is very short. That is at least a start. There is no reason that you can't take that first baby step today.
If you haven't clearly defined your goals, go ahead and write down you rough thoughts. You can refine and add to the list later. But right now, take time to write down a schedule as to when you are going to add to your list of resolutions and when you will write down your specific plan for the steps you will begin to take in the new year.
You really don't need to know all the details of every step you'll need to take to reach your dreams at this moment. Much of what you'll need to do will become more obvious as you begin working on your plan. The important thing is that you keep moving forward.
I like to set goals in the main areas of my life that I feel are most important. They go like this:
No. 1. Improve all my family relationships and plan lots of family get togethers as well as some exotic vacations in order to expand and deepen my social relationships.
No. 2. work on and improve my financial position, both in income and assets.
No. 3. Reach out and help others through my writing and donations.
No. 4.  Take care of my health by eating all the right foods. I can eat salads instead of steak, take the best vitamins and supplements, go out daily walking or running, work out with weights, and playing tennis.  (This is a big focus of mine and it gets bigger every year as I age.)
Whatever objectives, goals and dreams you want to realize in 2018, don't just talk about them. Start writing them down and then take action, even if you just take baby step at first. All those little steps add up to big dreams!