I've been under the weather a bit this week, so I'm taking it easy, but I thought I'd bring back a related link all about your health with some great tips on how to improve your life and your health now.
Below is a link to a YouTube lecture by a Dr. Robert Lustig. Without a doubt, this video dramatically changed my physical and mental being! It honestly lifted my life 2 or 3 levels, which is saying a lot since my life was pretty damn good already. Watch it as soon as you can and see if you agree that his words have tremendous value.
Dr. Lustig's video lecture gives you a pretty straight-forward goal that, initially, you might think is just a health goal but it's more than that. Now, you might think "I've heard all that before." Trust me, you haven't heard all this. I'll just say it's well worth every minute of your time to watch, learn and follow.
What I am hoping is that by watching the video, you will be motivated to set some health goals based on what he is saying. I did that and it gave me a super and uplifting change in both my physical and mental life! So, get yourself a nice cup of tea and sit down to listen. Then change your life. Now!
http://www.youtube.com/watch?v=dBnniua6-oM
Now that you've watched it, I'll summarize what Dr.Lustig says on the subject of weight loss and exercise. Primarily, it's good to realize that exercise is not the key to weight loss, but it is one of two keys to great health. The first key is changing your diet by drastically reducing your intake of sugar in combination with a huge increase in your intake of fiber. Do that and you are halfway to excellent health.
The second key is, yes, exercise and by that he means consistent exercise. As Dr. Lustig points out, exercise will build muscle and, in the very long run, it will help you lose a little of the weight because muscles burn calories faster than fat. However, this would only be a little additional weight loss. In other words, exercise should be part of a weight loss plan but is not the key to it. Without the change in diet, weight loss will be slow and the increase in overall health will be minimal.
Not a believer quite yet? Well, I'd recommend going out and getting Dr, Lustig's book, Fat Chance, so you can read about all the factors that go into healthy weight loss and healthy eating. It's not that exercise cannot have a tremendous impact on your health, but exercise alone won't do it. So, for now, just take the simple step of evaluating your sugar intake. You may find it startling just how much you take in and, hopefully, it'll stir you to do something about it.
As most people know, good health is vitally important to all of us. I've learned over the years that there are at least 20 things you and I can do to add 20 years to our life and enjoy those years in good, or even great, health. But as you know, if you read my blog 2 weeks ago, I gave you only the first 10 of those 20 items so far. Now, here are the other 10 ways to possibly add 20 years to your life.
Take control of you own life – take the lead and start a physical program and stick with it.
Get red in your diet. Eat tomatoes and red veggies as these are known to reduce the likelihood of prostate cancer.
Shake off the salt. No more than 2000 milligrams a day.
Meditate – it's the ultimate relaxant and takes just 20 minutes a day. It can reduce your stress level and better your life.
 Don't ever eat hydrogenated oils.
Stay out of the smog and bad air.
Get a pet.
Get a life partner. People with a companion live longer.
Have a lot of sex. Large studies show more sex equals longer life.
Drink lots of water – at least eight 8 oz. glasses every day.
And here is a bonus one to make it 21. Give to others. Give love, time, laughter, money, compliments, and appreciation. That will make you and the one you are giving to feel better and that feeling of well-being will help you both to live a longer and happier life.
But wait… there's more! Here is another bonus list:
A Dozen More Signs and Habits for Longevity
Drink 2 or 3 cups of green or white tea daily.
Spend 30 minutes a day walking, biking, working out, etc.
Don't drink soda.
Build your lower body strength. In other words, legs.
Eat lots of blueberries, red grapes, red fruits, and drink small amounts of red wine.
Control your weight. Slim is in and can keep you in the game of life longer.
Eat no beef or very, very little.
Stay mentally active – get a college education or equivalent.
Relieve stress with better and more interpersonal relationships. Chronic stress weakens the immune system and ages cells faster.
Hang out with healthy people.
Have, and maintain, a positive outlook and a sense of purpose.
Do good things for others and have a good strong sense of community.
That's it! I hope these items are motivating and helpful and, if you use them, that they extend a long, healthy life for you. I also hope you share this with the ones that you love, to help them achieve a long and healthy life as well!
I have been writing this weekly blog now for many years and, as those of you who have followed my blog know, the main theme is me being a coach and a leader directing people to make their own fortune. And, of course, the key or formula to making millions is pretty straight forward, as you no doubt have seen in my writing and, hopefully, have implemented and gained big profits from over the years.
But you may have noticed that I wander off the financial theme from time to time. The issue of "great health" has filled many of my blogs. Maybe it's just me, but the older I get and the more money I make, the more I can't help but take a hard look at the health issues. They are so very critically important to all of us.
I mean, think about it … if you make a billion dollars, does that money keep you from kicking the bucket or having terrible health? Oh sure, you can go to the best doctors in the world with all your money but there is a lot more to good health than going to the doctor. So, yes, money is important but without good health money doesn't mean near as much as when you have millions AND great health.
In my daily planner I have two pages with two lists of good advice and healthy habits that are frequent reminders to me to take the best roads to great health and longevity.  The first list, which I put together back in 2002, has the title "20 Ways to Add 20 Years to Your Life". Now, I want to share that list with you, hoping that it becomes a good reminder to take great care of your health:
20 Ways to Add 20 Years to Your Life
Eat salmon often, not beef, and take one gram of fish oil daily
Eat unrefined whole wheat bread.
Be wise don't supersize. Replace protein with lots of fresh fruits, vegetables, and small salads.
Exercise 3 to 5 days a week, even if it's just taking long walks, but always remember that it's food that's the big factor for weight control vs exercise.
Scientific studies have proven that mice that are fed a lot fewer calories than the control mice lived much, much longer and had healthier lives. It can and does have a similar effect on humans.
Be happy. Smile a lot to other people and even to yourself in the mirror. That smile helps release the good brain chemicals of dopamine and serotonin.
Get a good night sleep. Go to bed and get up at consistent times.
Learn to love cauliflower, cabbage, broccoli, and other vegetables.
Use olive oil instead of butter.
Laugh, dammit. Laughter releases those good brain chemicals which helps you relax and even boosts your immunity.
Okay, I know I said that the title of the list that I have in my planner and I look at several times a week was "20 Ways to Add 20 Years to Your Life " and I've only listed 10. Well, the other 10 will be covered in my next post, plus I've got another note on a few signs and habits to give you longevity.
Let me begin this week's blog by quoting Harvard Medical School's conclusion as to the 5 ways that exercise helps people live longer and better.
1. Exercise helps the heart raise up the good HDL cholesterol and lower the bad LDL.
2. It keeps your brain sharp. There are even studies that suggest exercise my help ward off Alzheimer and other forms of dementia.
3. Exercise lowers blood sugar levels.
4. It possibly lowers the risk of getting cancer.
5. As a person ages, bones begin thinning, but walking, running, and lifting weights stimulates the growth of new bone. It may even reverse knee problems!
Since, as you see here, movement is so important to our mental and physical health, we all should keep moving as much as we are able for as long as we can. One thing that totally encourages me is knowing that we don't have to go running for great exercise. Just slow jogging or even just walking a lot is very beneficial.  And of course, getting outdoors to do those walks is great for the mind and mood.
I've recently began jumping on a mini trampoline and that has really helped my physical conditioning as well as helping my bone growth. I bought this mini trampoline on Amazon for just a little over $30. Things like this are a great investment and fun as well.
I think it is very important, not just to start doing these easy physical activities, but to set goals for them and break those goals down into bit size chunks. For example, with my walking and counting steps, after I set my goals for the week, I not only break it down by the day but I set my walking goal by the hour. Usually I set the goal to walk 2,000 steps by 9 am which only takes about 20 minutes and then I aim for another 2,000 steps each hour until I reach my daily goal of 20,000 steps. By breaking it down this way it is much easier to reach the goal. It's the old "baby steps to reach giant achievements" deal.
So, if you want to live longer, stronger and feel better as you age I strongly suggest that you set goals for daily or weekly walking, jogging, lifting weights, stretching, push-ups, sit-ups, and maybe even bouncing on a mini trampoline.
Uh-oh … I just looked at my Fitbit and I'm only at 18,714 steps today and it's almost 6pm. So I will say aloha for now.  On next week's post I'll be coming back around to that good ol' money making and fortune keeping theme so keep up the exercise and we'll work on financial health next week.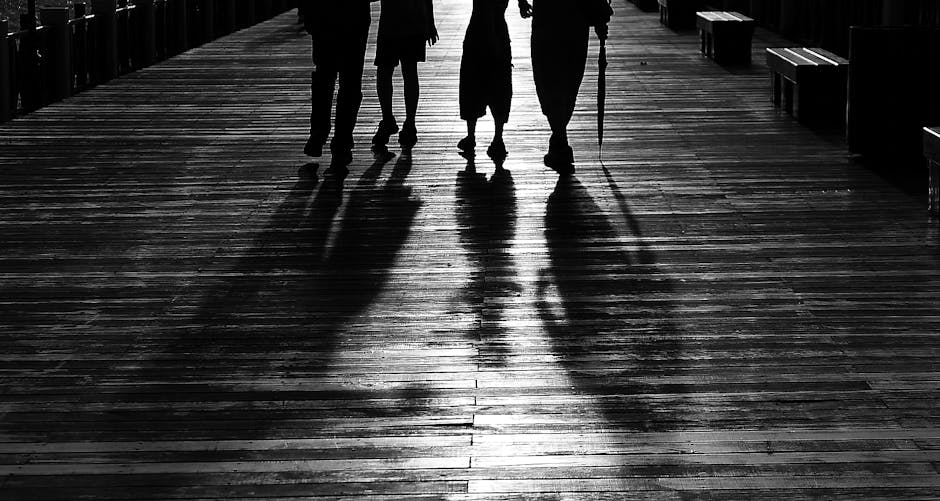 Okay … now we all have a new year in front of us. What are we all going to do with our 365 days/8760 hours? I certainly do want to increase my earnings and net worth but not at the cost of family, friends, and joy! Let me share with you some mysterious but profound words that my good friend of more than 40 year, Dr. Craig Davis, found online and shared with me:
"I reached the pinnacle of success in the business world. In others' eyes, my life is an epitome of success. However, aside from work, I have little joy. In the end, wealth is only a fact of life that I am accustomed to. At this moment, lying on the sick bed and recalling my whole life, I realize that all the recognition and wealth that I took so much pride in, have paled and become meaningless in the face of death. When a person goes into the operation room, he will realize that there is one book that he has yet to finish reading—the Book of Healthy Life. Treasure love for your family, love for your spouse, love for your friends. Treat yourself well. Cherish others."
These very wise words were first thought to be the last words from the billionaire Steve Jobs but later it was disputed, and we don't really know who wrote them. Nevertheless, I must say that they are words of great wisdom and truth, regardless of their source. Of course, when people thought they came from a multi-billionaire, they probably paid more attention to them but not matter who they are from, they hold a great lesson for us all.
The profound words don't end there though. Our mysterious author also said, "If you just want to walk fast, walk alone! But if you want to walk far, walk together." Then finally this person lists the six best 'doctors' in the world:  Sunlight, Rest, Diet, Self-Confidence, Friends. and Exercise. I will talk more about this last doctor to start the new year in my next post.
Have you started asking yourself, "What are my new year's resolutions going to be?" Hopefully you have begun to put a list together that is detailed, clear, and measurable. If you have started, that's fantastic. But if not, when do you start on it? Without a start date and a few actionable steps planned out, what chance do you have of your objectives, goals and dreams for 2018 becoming real in the new year?
My first suggestion to you, and to myself, is that we make our start date … TODAY! That's right, start now, even if the list you begin today is very short. That is at least a start. There is no reason that you can't take that first baby step today.
If you haven't clearly defined your goals, go ahead and write down you rough thoughts. You can refine and add to the list later. But right now, take time to write down a schedule as to when you are going to add to your list of resolutions and when you will write down your specific plan for the steps you will begin to take in the new year.
You really don't need to know all the details of every step you'll need to take to reach your dreams at this moment. Much of what you'll need to do will become more obvious as you begin working on your plan. The important thing is that you keep moving forward.
I like to set goals in the main areas of my life that I feel are most important. They go like this:
No. 1. Improve all my family relationships and plan lots of family get togethers as well as some exotic vacations in order to expand and deepen my social relationships.
No. 2. work on and improve my financial position, both in income and assets.
No. 3. Reach out and help others through my writing and donations.
No. 4.  Take care of my health by eating all the right foods. I can eat salads instead of steak, take the best vitamins and supplements, go out daily walking or running, work out with weights, and playing tennis.  (This is a big focus of mine and it gets bigger every year as I age.)
Whatever objectives, goals and dreams you want to realize in 2018, don't just talk about them. Start writing them down and then take action, even if you just take baby step at first. All those little steps add up to big dreams!
Now that we've gotten through Thanksgiving, how about some helpful hints and ideas that will motivate you to have a super 2018?
Think about these 12 suggestions as you gear up to set goals and make resolutions for the coming year. It's not too early to begin setting some great new goals for 2018. Whether it's for work or play, family or friends, we all need more energy. I find that to be especially true for me as I am almost 74 years old. So here you are … 12 ideas to get you going each day.
12 Proven Ways to Boost Your Energy:
1. Set exciting goals that will put your big dreams into action. Be sure to add a time frame and an exciting game plan to those goals.
2. Create a daily "to do" list. Look at it or take time to think about it in the morning to add extra energy to your day. I find that if I make that list the night before and then look at it first thing in the morning that it works wonders for my enthusiasm for the day.
3. Eat more nutritious foods. Especially at this time of year, it's critical to pay attention to what goes into the pie hole.
4. Drink green tea to overcome a mid-morning slump.
5. Get plenty of exposure to natural light. Taking a walk outside always seems to boost my energy and I do that virtually every day.
6. Ease your stress by simplifying your life and mainly, or exclusively, pursue your life's priority items. Delegate the rest.
7. Heal yourself by being grateful and loving and by letting go of all anger.
8. Think positive thoughts to stimulate those good neurotransmitters called endorphin's.
9. Play and exercise hard to release more endorphin's and dopamine.
10. Get more sleep.
11. Do yoga. A few minutes of yoga stretching will give you a good morning boost.
12. Listen to your favorite music. For some people it may be something with a heart pounding beat and to others it may be inspirational symphonic music.
I sure hope you give all of these hints a good college try, plus here's one more bonus thought … hang out with positive, upbeat people who are energetic and are making good things happen.  And along those lines, read good, upbeat, positive and energizing stuff like I aim to give you on this blog. Just check out my prior posts and sign up to get this by email at ignitemylifenow.com
Next week is Thanksgiving. Soon after that there's Christmas and then New Years. It's that dreaded holiday time when we are faced with many temptations that make it hard to stick to our goals, especially healthy diets. It doesn't take much to regain that hard-won weight loss or bring your health down and it can be infinitely harder to get back to where you want to be.
So, for the next few weeks I thought I'd focus on healthy eating in this time of endless traps. Staying healthy is important for you to keep up your energy and motivation which you need to accomplish all the great things you have planned.
Although you don't want to let a bit too much pumpkin pie spoil things for you, staying healthy during the holidays doesn't mean you can't enjoy yourself. In fact, you should go out there and celebrate with gusto. Just be discerning about what and how much you eat or drink. To do so, just follow a few simple rules:
Go ahead and enjoy a small cupcake or one sugar cookie during festivities but stop at that. It's not the sweets that are the problem as much as eating too many of them.
Eat slowly and savor the occasional treat you do have. Eating slowly will delay having to fight the temptation to have seconds and, hopefully, when you are done with it, you will feel satisfied enough not to feel.
Keep healthy snacks close at hand. Grab some apple slices or crunchy veggies when you have the overwhelming temptation to gobble up a whole plate of cookies.
Don't fall into the "I've already been bad so it won't matter if I keep eating too much of the wrong stuff" mentality and overindulge. Likewise, don't brush off unhealthy eating by telling yourself you'll do better after the holidays. Let yourself have the occasional treat then get back to your healthy diet.
At parties, stay active to keep your metabolism up and your mind off the food. Dance, participate in all the games, wander the room, and mingle.
Keep away from the food tables at parties. Move conversations to foodless corners of the place.
Keep your eye on the big picture. Review your goals and what you want out of your life daily so it's at the forefront of your mind when the cookies get passed around the office.
You can also read more about the importance of health and great things you can do to improve it in Chapter Ten of my book, How To Ignite Your Passion for Living.
I'll be talking about more helpful ideas for this time of year so to ensure you get my posts, sign up on this page here. If you find these posts really helpful, you might share this blog with your friends and family who can also sign up on the page I linked.
Let me throw out a big challenge to all my readers for this great year of 2017:
LET'S ALL MAKE 2017 THE HEALTHIEST AND MOST FULFILLING YEAR OF OUR LIVES AND BUILD SOME MORE WEALTH ALONG THE WAY!
Ok, just how are we going to do that? Is there an easy way or at least is there a simple way? There are some simple ways but, of course, it does take work. Last week I wrote and preached about the importance of staying busy, which keeps boredom at bay. However, keeping busy can also greatly improve your health and great health can, and does, make it easier to create more wealth.
So now if you and I want much better health, what are some of these simple ways we can get that job done?
As I've said many times before, one simple key is to keep moving! And, of course, the other obvious key is eating a very healthy diet. Of course, that sounds simple but we all know the temptations of good tasting food that is very bad for us. I find it very interesting to look and study the numbers of calories that we burn because to burn a lot of calories naturally helps keep our weight where it should be for good health. Movement obviously is better for the body and burns more calories than sitting or lying still, but even just standing burns more calories than sitting.
My very thin wife Kimberly figured this out long ago and I swear I rarely see her sitting–she always stands to work on her computer or to write a letter. Whatever she is doing, she is always vertical and on the move. More and more business people, including my sons, use stand up desks for all their office work every day. And, of course, walking versus sitting is even better for your calorie burning and overall health. Yes, jogging and running is even better but running has been shown to be better if you do it in moderation–so don't run a marathon every day or every other day. That's not good.
As I've said before, these are the reason that I love my Fitbit. It pushes me to compete with myself and walk and move more and more every day. Last week I did 155,000 steps! Ok, sorry … I'm bragging now. Here are some of the numbers for a 175-pound man. Calories burned totals listed are for 5 days at 8 hours a day.·
Sitting 5250 or 131 per hour·
Standing 7000 or 175 per hour (So you see why at work it's a great idea to stand while working.)·
Walking 507 per hour·
Fast Walking 630 per hour·
Jogging 1225 per hour
The above numbers convinced me long ago to walk 3 to 4 hours a day which gives me around 20,000 steps a day. This has given me more energy and great health which in turn has helped me build more wealth along with keeping off the weight!
Although I've talked mostly about burning calories by moving and how that can help your health, never forget, when it comes to weight control, activity for calorie burning is important but it is not near as powerful as controlling how many calories go in the mouth.
Now how can great health lead to great wealth?
I think it is obvious, or at least for me it has been. Bottom line is that if you are not healthy and not feeling well, you most likely will not have the mental or physical energy and drive to work on building wealth for yourself. Virtually all my wealthy friends are very healthy, gaining energy and drive from their health, and have been that way most of their lives.
So, let's all work hard and consistently build better health for ourselves. From that, we can gain more energy and drive to build our wealth to help ourselves and those around us.
It's early January 2017 and I'm sitting on beautiful Shipwreck Beach in Kauai.  It's the perfect temperature with a slight breeze and as I'm writing I'm also listening and watching kids, grand kids and adults laughing, playing and having an absolute blast!  To be in a place like this doesn't take tons of money but it certainly helps, especially if you live a thousand or two thousand miles away from a warm beach.
I've talked quite a bit about new year's resolutions and goals in the last few weeks, especially talking about that big financial goal or resolution you need to set for you self for 2017.  I must say, that no matter how important financial goals are, setting goals and resolutions for your health is just as important, or I should say much more important!  Look at the billions of dollars that Steve Jobs had, but all that money couldn't buy his health or save him from the grim reaper.
I'm surely not saying that money can't ever help your health. It really can by providing better doctors, hospitals, and the latest and greatest hi-tech procedures and medicine, but what you and I choose to do, day by day, can greatly increase our odds of having good health. We could even live to be 100 years old and arrive there in pretty good shape.
A  article from August of 2015, titled "100 Wonderful Ways to Live to 100", quotes a book called The Longevity Project written by Howard S. Friedman and Leslie R. Martin.  In the article, it is explained that the authors' research showed that "being conscientious was one of the best predictors of longevity. That's because people who are conscientious may be more likely to abide by healthful behaviors, may be less prone to disease, and may find more success in relationships and in the workplace."
In addition to that observation, I would like to share with you a few of the other article's 100 ways to live to 100. Then maybe next week I'll share a few more of the 100 wonderful ways and my thoughts on those. I should also add that almost all the 100 ways are backed up by good solid research. Here are a few easy one to keep in mind:
Don't dread getting older…adults who developed positive attitudes about getting older live more than 7 years longer than those who had negative attitudes.
Find a life purpose.
Walk a lot.
Go meatless.
Try to keep your marriage friction-free.
Get your Mediterranean diet on.
Stop smoking.
Drink alcohol (but only in moderation).
Cut the sugar.
Drink your coffee-but only in moderation.
Join the 1 percent.
Yep, rich people live longer. It's been proven in many studies!
Oops! I've got to stop for a few moments while I watch crazy, young, testosterone filled guys jump off the more than 100-foot-tall cliffs into the water. My son-in-law just did it and survived and went back and did it again. Ugh. It's very scary.  Maybe I should add to the list of my rules for longevity and health not to take huge risks, like jumping off a cliff or out of a perfectly good airplane, even if I have 2 parachutes!
Ok, that's all for this week. There will be a few more next week. In the meantime, let's all go to work on these and set some hard and fast new year's resolutions for our health and longevity.